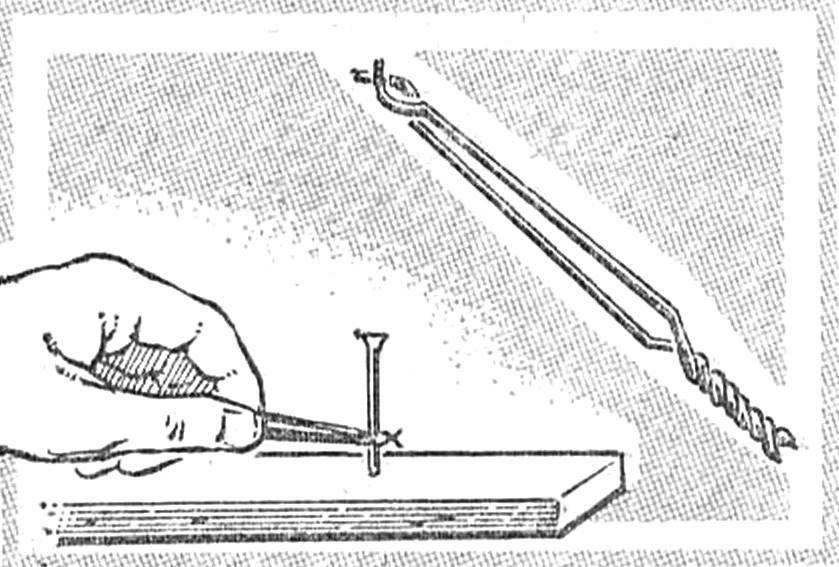 If you do not have tweezers or holder for the nails nail, it can be manufactured per minute, would be a thick wire. You need to bend and twist the shank, and the ends of the bend, as shown in the figure, assistant is ready.
P. PETROV, Leningrad
Recommend to read
MAGNETIC MOUSETRAP
According to this principle, before doing traps for birds: foldable cover charge was based on a vertical stick-backup, which in turn was mounted on "cautious" horizontal. Cost the bird...
SHIRT FOR DRILL
Required, when a small diameter drill bit fails to hold in the Chuck. But "sewing" it is better to "size" smaller: the nail or the drill navathe thinner copper wire — tightly, turn to...