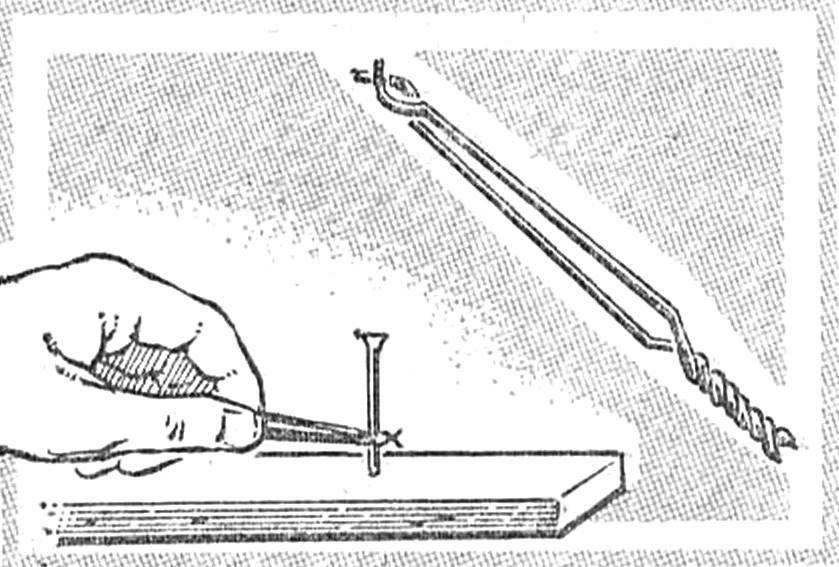 If you do not have tweezers or holder for the nails nail, it can be manufactured per minute, would be a thick wire. You need to bend and twist the shank, and the ends of the bend, as shown in the figure, assistant is ready.
P. PETROV, Leningrad
Recommend to read
ASSORTED TO BASKET
Lightweight and durable it turns out tuesok of birch solid "pipes", accurately taken with an older birch deck. It is good to walk with him in the forest for berries and mushrooms....
THE WATERLINE FROM THE FILM STRIP
Novice constructor of ship models at first it is difficult to apply ka ha! ship or vessel clear and beautiful the water line. This task can be greatly simplified by using the method used...