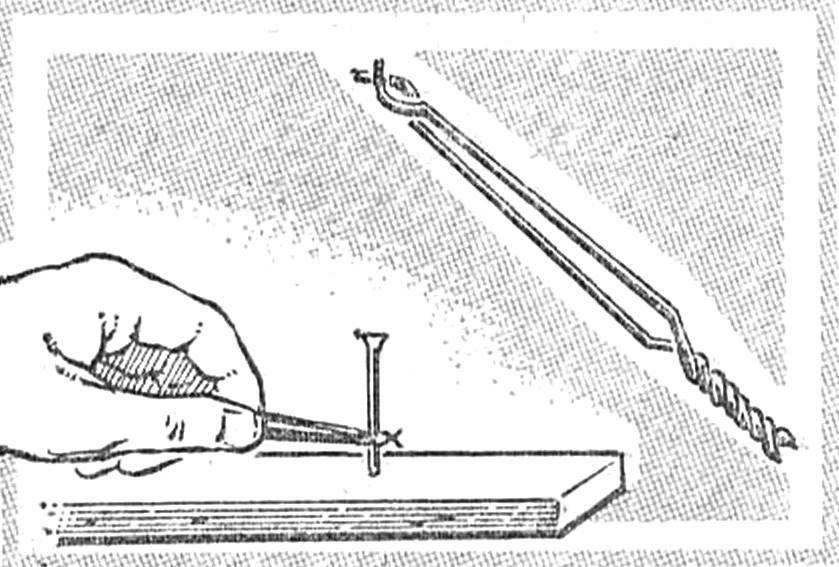 If you do not have tweezers or holder for the nails nail, it can be manufactured per minute, would be a thick wire. You need to bend and twist the shank, and the ends of the bend, as shown in the figure, assistant is ready.
P. PETROV, Leningrad
Recommend to read
THE SEVEN-SEATER "MOSQUITO"
The car, which will be discussed, began to make acquaintance of mine in the late 1980s, when the automotive abundance was not far off, but we did not yet know. However, as soon as he...
WHEN BROKE OFF THE SCREW…
Hard turns (as, indeed, trudnosmyvaemye) fastener (screw or stud) face many troubles, both small and large. The latter can be safely attributed the breakage in the body parts of the stud...