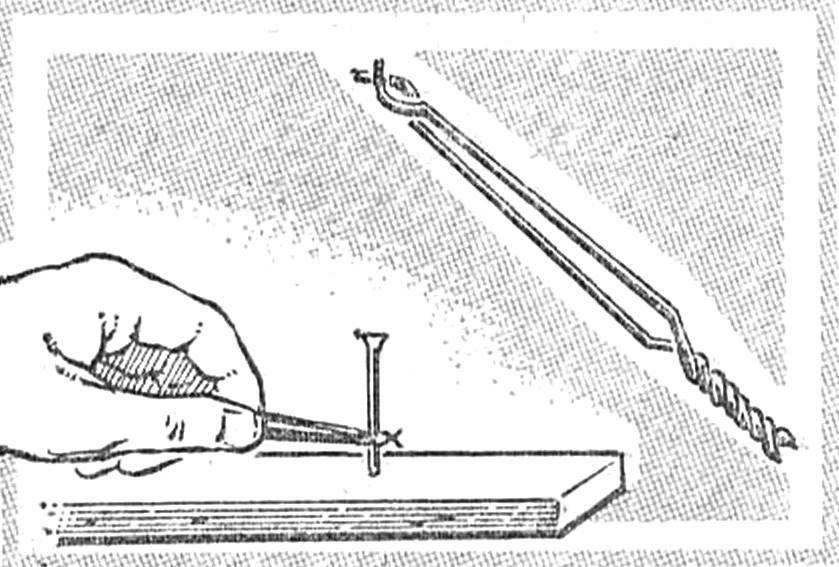 If you do not have tweezers or holder for the nails nail, it can be manufactured per minute, would be a thick wire. You need to bend and twist the shank, and the ends of the bend, as shown in the figure, assistant is ready.
P. PETROV, Leningrad
Recommend to read
WIRE PIGTAIL
If you want to twist the doubled wire, use the shown ways. Depending on the thickness of the wire, select the appropriate option: for a slim fit and a makeshift reamer with sewing coil...
UNDERWEAR CARBINE
Clothesline, even if she is of synthetic fibres if left on the street, quickly becomes unfit for use. And every time to make and to tie-to untie troublesome. The matter is simplified if...