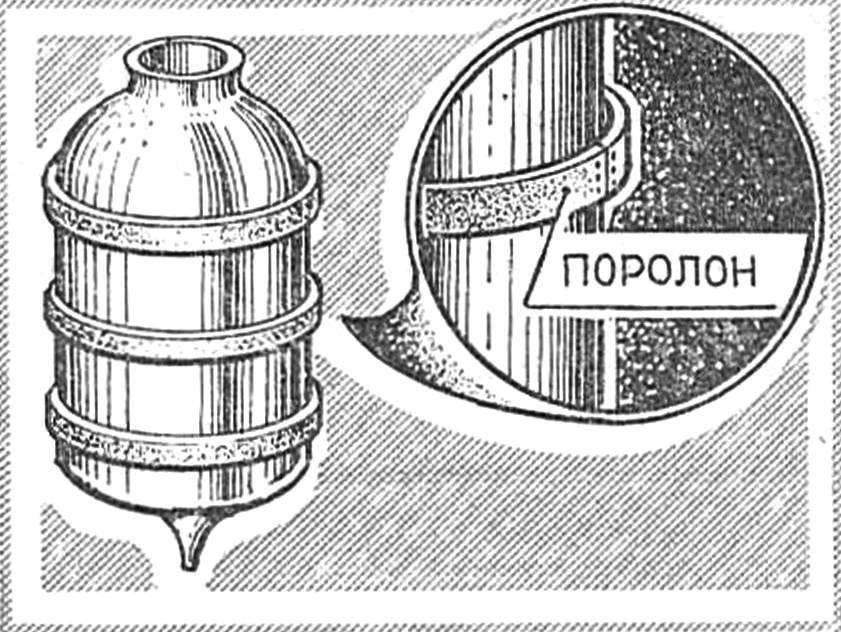 All good thermos, but only gentle — all because of the bulb: very fragile, especially filled. To protect the bulb, without disturbing its properties, will help foam ring made of insulating strips for Windows. Now the vessel sits in the case tightly and securely.
SYROVETS S., Kyiv
Recommend to read
SHOCKPROOF THERMOS
One of the most fragile vessels household is considered to be a thermos. To protect its fragile glass bulb from damage and at the same time improve thermal insulation can, poured into...
INSTEAD OF DUCT TAPE
I want to share with the readers of "M-K" a small trick that often helps me when it is urgent for insulating wires and electrical tape no. Done in this case so I cut a strip from the...