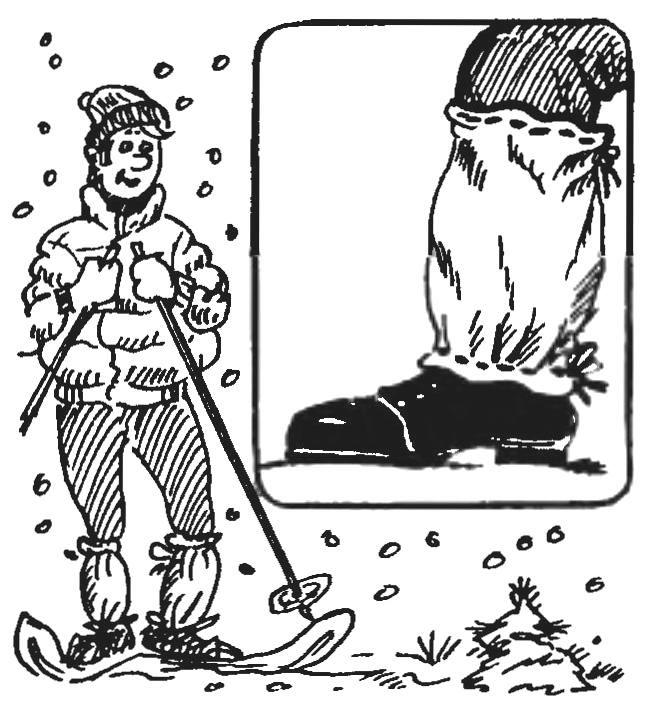 When mixing plaster or mortar in brickwork, just by walking through tall wet grass or deep snow skiing, and in many other situations of a leg above the boot be-spattered or wet. This trouble will protect the simplest "leggings" —canvas or oilcloth bags, we tied below the knee and above the Shoe.
Recommend to read
CHERNIHIV PATENTS
Children in a hurry. They are in a hurry to become adults. This children's line for the purpose of education first used, perhaps, to A. S. Makarenko. He loaded the boys a real job and...
TENT OF THE DAY
Sold in stores in the domestic tent with awning heavy (about 3 kg), and without an awning — do not protect from the rain. Import — easier and better, but expensive. Therefore, some...