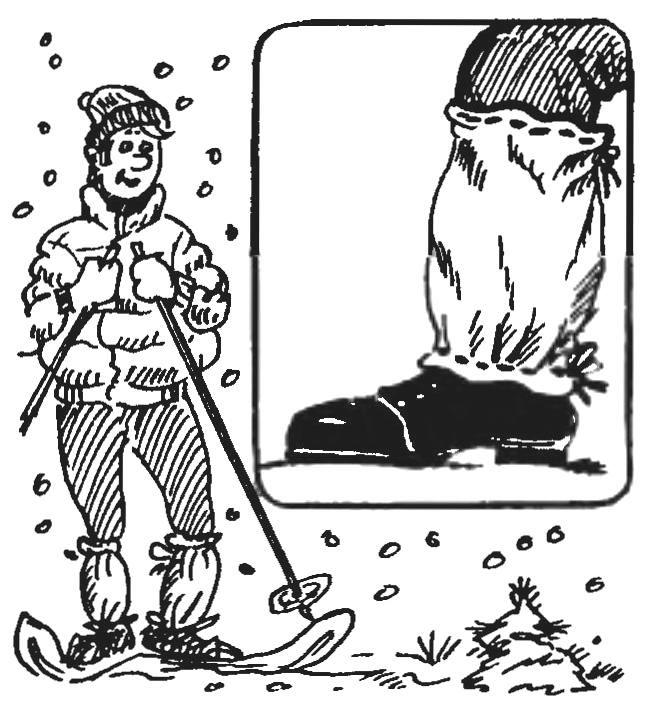 When mixing plaster or mortar in brickwork, just by walking through tall wet grass or deep snow skiing, and in many other situations of a leg above the boot be-spattered or wet. This trouble will protect the simplest "leggings" —canvas or oilcloth bags, we tied below the knee and above the Shoe.
Recommend to read
CASE — SHOE
Yes, there is such a need in ski boots in them, the holes for pin mounting when walking without skis instantly clogged. To avoid this will allow the covers of canvas or leather worn on...
SHEATH-AXE
Maybe for a log splitter and still one notch more or less on its working edge; do not depend on it, it will split the log or not. Another thing — the axe of a carpenter or woodcutter:...