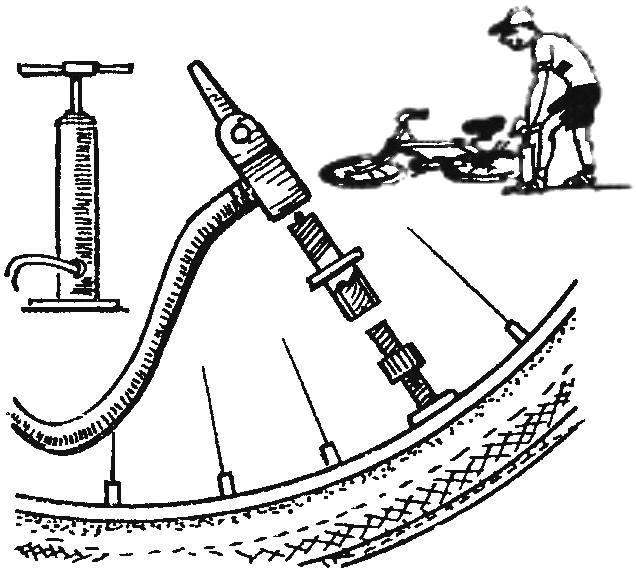 Automotive pump, of course, performance bike, but they (if the pump is to the old bike) unequal valves, which eliminates the possibility of replacement. Small adapter to motor valve will allow you to easily and quickly inflate and voloshino. To do this the old autokamera cut valve, reams the lower end to 4.5 mm at a depth of 11 mm and cut thread. Now it can be used as an adapter, davincia on the bike valve to pump a car pump.
A. VINOGRADOV, Mogilev, Belarus
Recommend to read
MORE ABOUT THE LAMPS
The era of universal shortage has prompted us to create the things in the shops it was impossible to find. However, the era of abundance has not stopped this process. Apparently, a...
THE BABY OF THE FAMILY THAT IS NECESSARY
The spring was under the carpet near the construction site. At the most, as they say, wrong time I broke a carpet beater. How to replace it? Looking around in search of any stick...