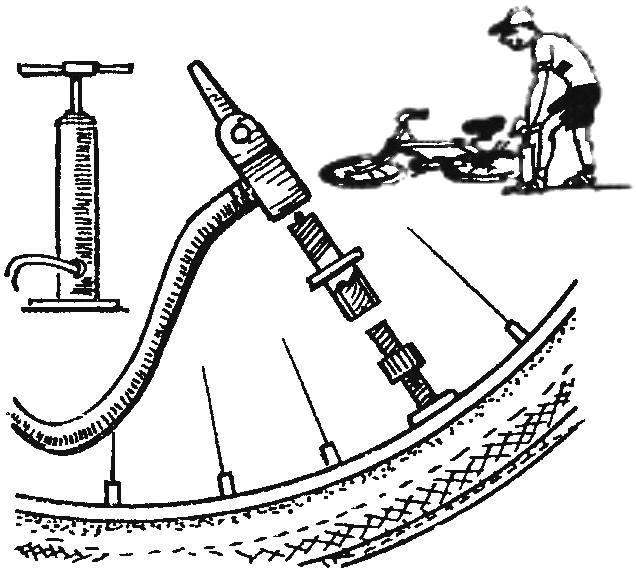 Automotive pump, of course, performance bike, but they (if the pump is to the old bike) unequal valves, which eliminates the possibility of replacement. Small adapter to motor valve will allow you to easily and quickly inflate and voloshino. To do this the old autokamera cut valve, reams the lower end to 4.5 mm at a depth of 11 mm and cut thread. Now it can be used as an adapter, davincia on the bike valve to pump a car pump.
A. VINOGRADOV, Mogilev, Belarus
Recommend to read
WITHOUT LEAKAGE
Pumping a Bicycle tire pump regular takes often more time than similar work at the motorist. The main reason is air leakage through the connecting rubber tubing to the pump and the...
ONE INSTEAD OF FIVE
Combination wrench for cylinders. Probably no industrial sector or agricultural workshop now can not do without gas welding or cutting metal. Widely used and effective method such as...