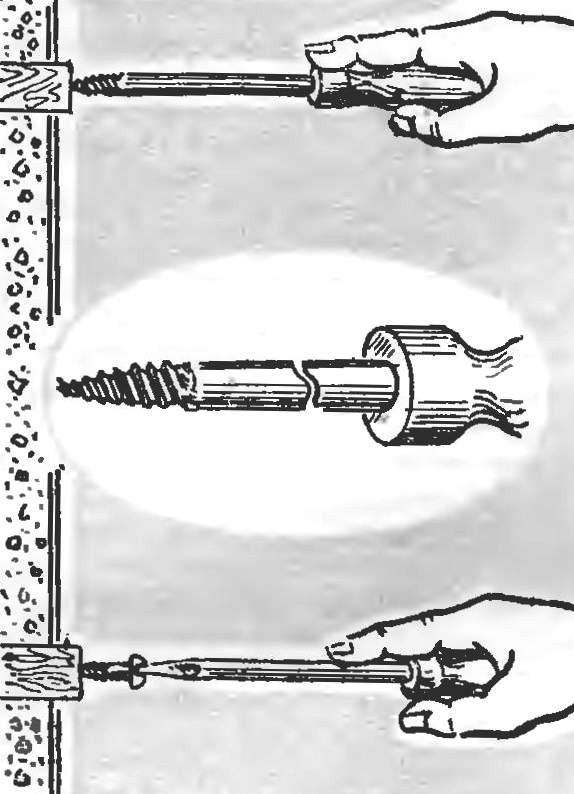 To facilitate the screwing of the screws in the wooden part or wall of the tube made a simple device — a small gimlet, and doing some preliminary socket-deepening. Here is it the screw even by hand easily screwed in a few turns — then we can tighten it with a screwdriver. By the way, the gimlet is made from a broken screwdriver of the appropriate diameter. Slicing his knife-edged end, similar to that of the screw, propylene needle files in a few minutes.
I. SYCHEV, Gorodets, Gorky region.
Recommend to read
CONVENIENT SCREWDRIVER
The usual tip is a spatula she is hidden by a rubber tube. This sheath not only protects the working tip of a screwdriver, but pockets. Pulled the head of the screw, it will screw it in...
IN TWO LINES
To work poster pens are very convenient, and who was fine — what makes them miracles: you can always pick up the desired width of the line, replacing the pen on the right more. But each...