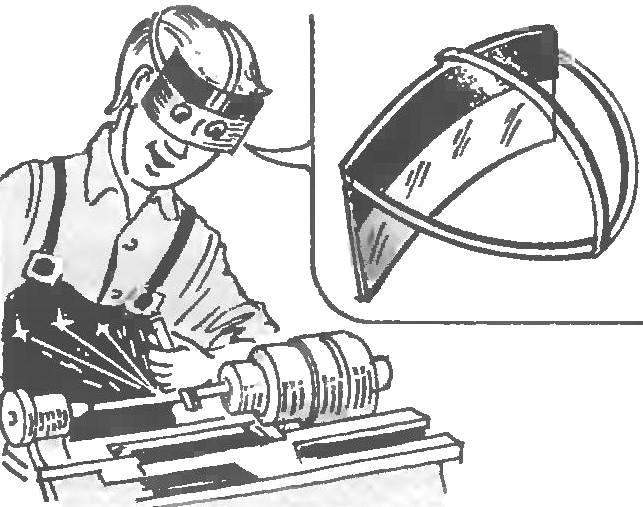 When working with a rotating cutting tool it is recommended to use special protective glasses. Their role can play a makeshift shield-the intake is made of metal strips and thin sheets of Plexiglas.
Recommend to read
FROM WRIST – TABLE
If you have watches that are not used, are very simple to make table. For this you need to cut from sheet metal strip, bent ,and not wearing her watch.
SHEET CONDUCTOR
If you have to saw a certain number of wooden rods with a strictly perpendicular end faces, it is advisable to pre-make auxiliary guiding means conductor. It is necessary to take...