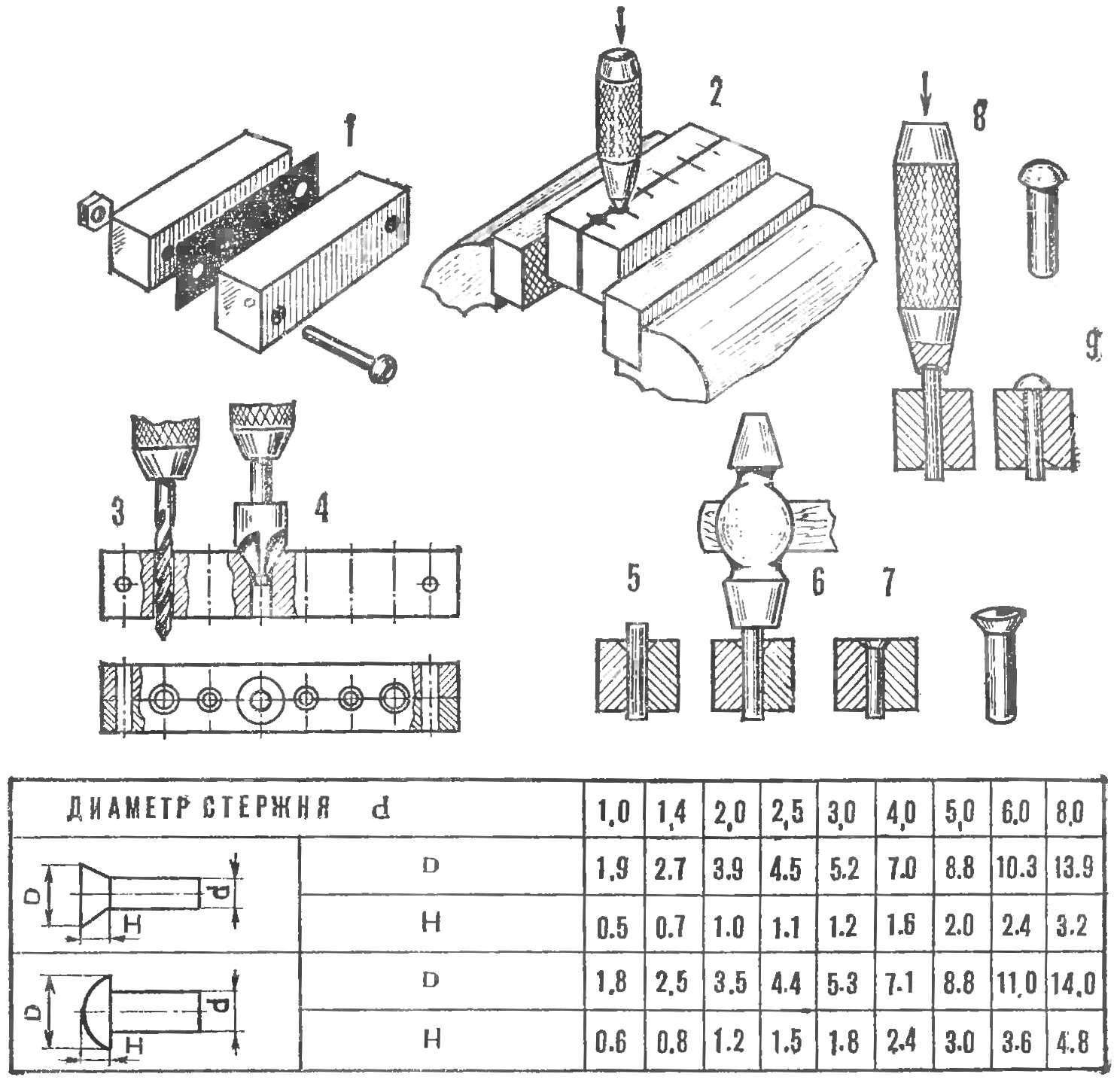 If you don't have the rivets you need sizes, don't rush to the store. Better fabricate a device which you can use to make rivets of all sizes. Tools required the simplest set of drill bits, core drills, core, crimping, and even the drill press and vise that are available in any school workshop or at the station of young technicians.
First you need to take two steel block 15X50X150 mm, folded them together, pre-paving between them a sheet of heavy paper or thin cardboard, and drill two holes Ø 4 mm for guide pins. Then, the wedges are pulled together by screws and M4 are laid out. The hole centers need to stake strictly on the score line. Drill and countersink should be in the machine vise. Hole diameters are chosen according to the table.
The device proposed by the reader Alikoum from Moscow, allows to produce rivets with countersunk, oval, spherical, and cylindrical heads.
Recommend to read
MULTI-PURPOSE PARTS
Complementary small-sized furniture because it can be used for different purposes. Have these qualities offer the German magazine "Praktik" (see pictures) segmental modules. The upper...
AT HIGH ANGLES OF ATTACK
To maximize flight time Svobodnaya model championship class, usually try to use large angles of attack. However, flying often becomes unstable due to the disruption of flow from the...