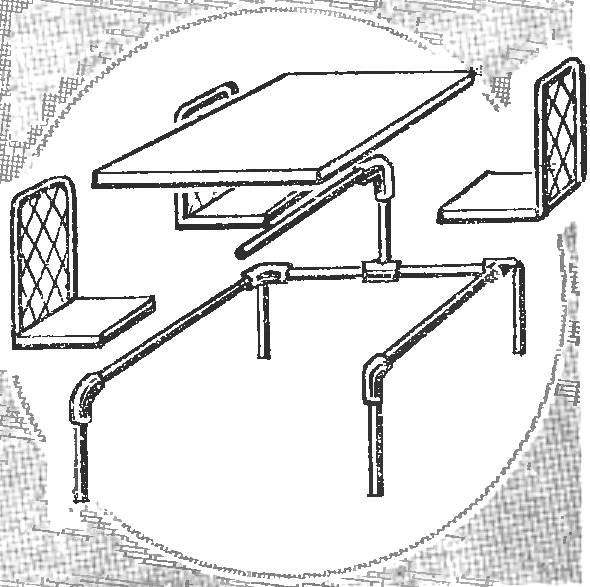 How many feet in the sum can have four chairs and one table? Four! — say the British designers, offering this an original design "dining sets". Its main element is a four-legged frame — easy to make out of metal of any profile. water pipes and even an old metal bed.
Recommend to read
TWO-HANDED BARREL…
To lift and move manually to a large barrel and it is not easy and inconvenient: not to hold on. Meanwhile, equip it with a pair of convenient handles very easy. Do in the side wall at...
DESTROY "ARMOR"
If immediately after concrete work, the tool does not put in order, very quickly he was covered with the solidified crust of a solution. To get rid of "booking" is the easiest with...