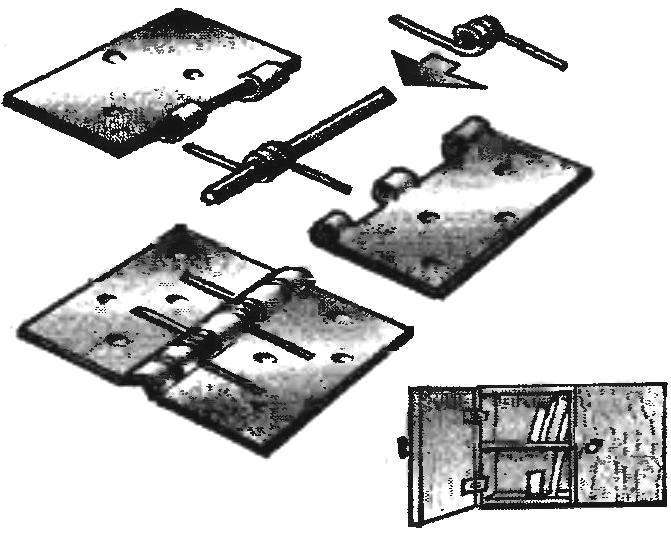 If you want ordinary "card" loop was samarastroydetal like spring-loaded, easy to upgrade. For this of eyes loop is extracted axial rod, and the reverse installation is put one or two springs so that their ends rested on the loop. Eyes for necessary for this file.
Recommend to read
"COTTAGE" FOR NUTRIA
Becoming a pensioner, was engaged in the breeding of the nutria (swamp beavers, or coypu) and saw how it is a profitable business. With the low maintenance costs of these herbivores and...
"HALF-TRACK" SNOWMOBILE GMV-2
The construction of any improvised apparatus - be it a car, a snowmobile or even a plane always starts with a dream. Dreams of a person capable and motivated. Despite popular opinion...