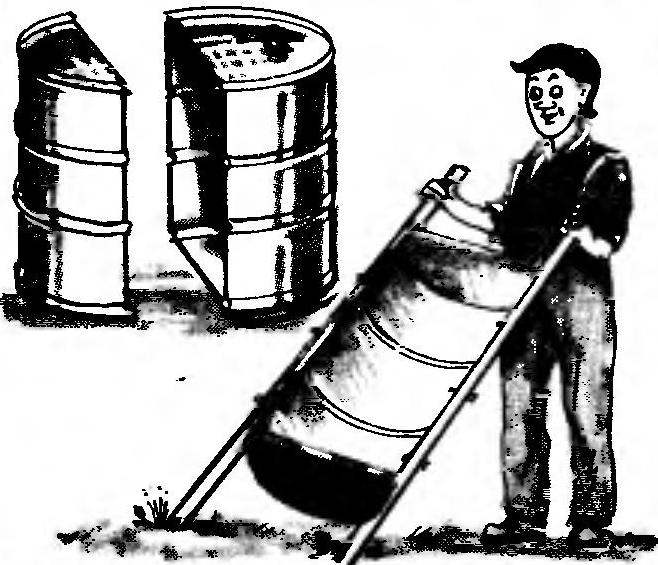 They can be made in just a few minutes. For this you need to saw off part of an old metal barrel and attach it with bolts to handles (e.g., spade handles).
Yu MACHALA, 13 pet., Lviv, Ukraine
Recommend to read
BLOWING? STOP
Have a bad fitting or old doors, Windows, vents blows very often in the cracks where the hinges. In other places it would be possible to adapt all sorts of seals, but here? However,...
"PIPER": A CONTOUR COPY
Competitions of different rank showed that as prototypes for the manufacture of contour models are used only a dozen types of aircraft. And to participate our aeromodelling circle in the...