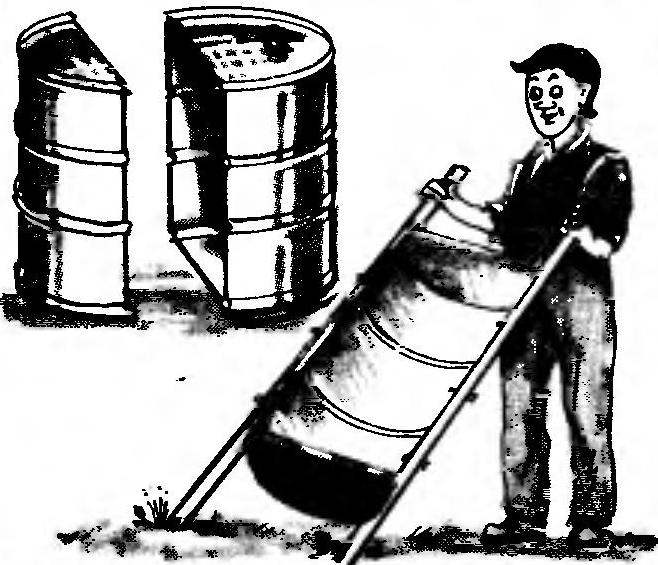 They can be made in just a few minutes. For this you need to saw off part of an old metal barrel and attach it with bolts to handles (e.g., spade handles).
Yu MACHALA, 13 pet., Lviv, Ukraine
Recommend to read
AMPHIBIAN SH-2
In the summer of 1929 went up in the air the first Soviet amphibian. It was a W-1 with a 65 HP motor, built by aviation enthusiasts — thirty-year-old engineer Vadim Borisovich Shavrov...
RECTANGULAR ASTERISK
Not so long ago was invented the elliptical leading Cycling asterisk, allowing to increase the efficiency of holotransmit, faster to scroll through "dead spots". One time they even went...