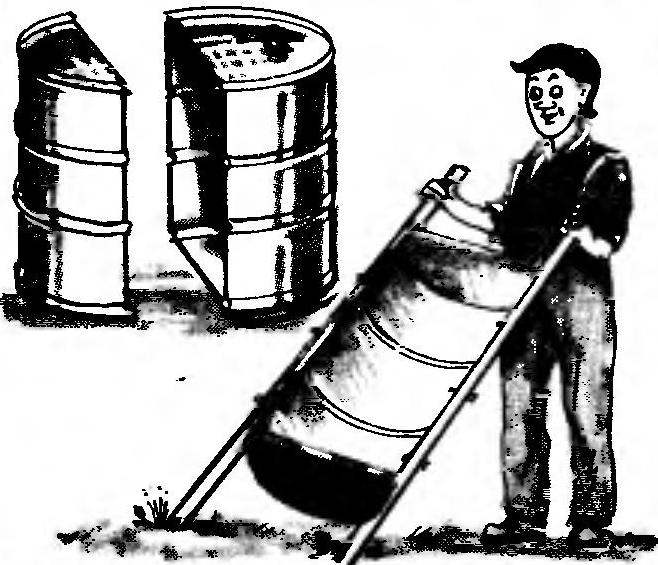 They can be made in just a few minutes. For this you need to saw off part of an old metal barrel and attach it with bolts to handles (e.g., spade handles).
Yu MACHALA, 13 pet., Lviv, Ukraine
Recommend to read
EPHESUS FOR STRETCHERS
No construction can not do without a stretcher, you have to use them indoors. Introducing heavy burden on the narrow stairs, passing through the doorway happens to be caught with a hand...
FOR SEA-BUCKTHORN
It is no secret that collection of sea buckthorn is labour intensive. However, it can be considerably easier, having made a simple jig from headpin, attached to the end of the stick.  ...