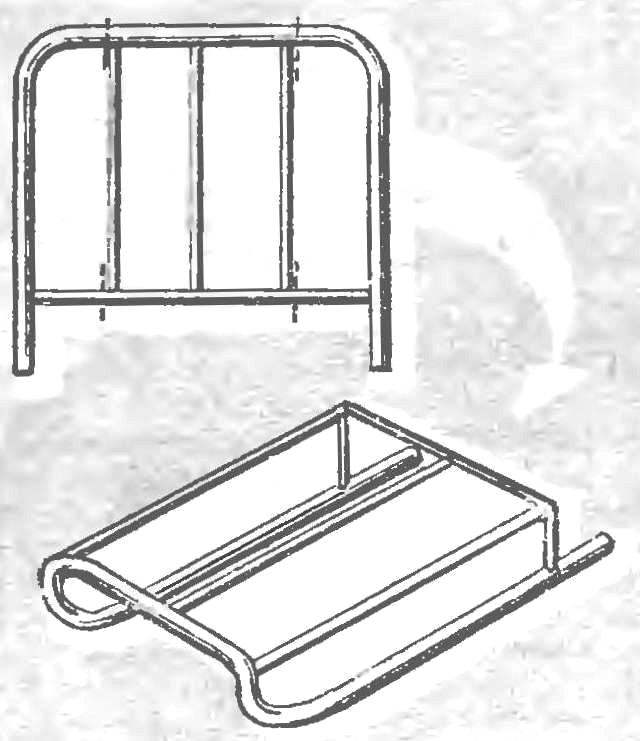 It has long been out of fashion and replaced with new beds with iron headboards. A chrome tube of strong as before, and are unaware of corrosion. So, maybe not rush to throw them away and use a new capacity! Take a look at the picture: just two bends turn Headboards in strong skeleton sleds. Well, the top floor of boards, sheets thick plywood or particle board can be strengthened, for example by means of bolts and nuts.
Recommend to read
HIMSELF HOLDS
Hang a hook or bracket to a hollow wall (for example, sheathed with plastic or plywood) is always a problem: fixture does not hold in this place is quickly loosened and popping up....
THE TRESTLES-IMPROMPTU
That usually takes home the wizard when you need to saw off the bar or the Board? Most often, kitchen stool, judging by the scars left on it by the saw. Meanwhile, it is easy to make...