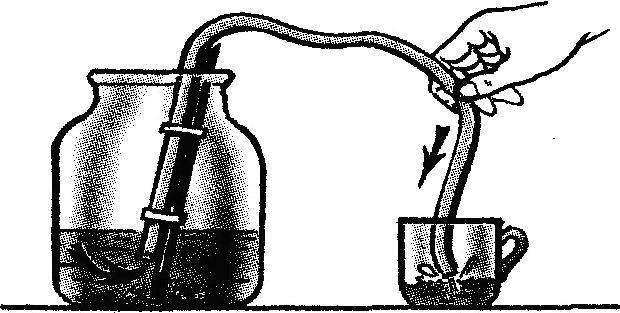 Often in life there is a need to carefully pour some liquid from one vessel to another so as not to affect sediment on the bottom. Usually use the suction tube. But it is necessary to give fixity and hanging almost near the bottom. This will help any web: it is sufficient to attach a pipe with a small offset from the end and safely lower them into the vessel — clogging will not.
Recommend to read
WITH A PIPE — NO STAINS
No matter how carefully pour from the bottle the liquid or oil — hovering on the neck the last drop then runs down and stains the outer surface. This will not happen if I do this simple...
THROUGH THE BAR
It is not easy to drill pipe, clamped it in a vise and nukernel. The task will be made easier if you resort to using a small block of wood. It is administered in the Vice with the tube...