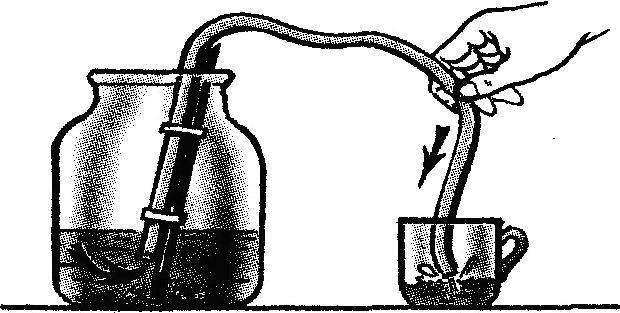 Often in life there is a need to carefully pour some liquid from one vessel to another so as not to affect sediment on the bottom. Usually use the suction tube. But it is necessary to give fixity and hanging almost near the bottom. This will help any web: it is sufficient to attach a pipe with a small offset from the end and safely lower them into the vessel — clogging will not.
Recommend to read
UNKNOWN CELEBRITY
Flying boat POTEZ 452. In the early 1930-ies of the French aviation firm Aeroplanes Henri Potez ("Aeroplanes Henri Poteza") built a small flying boat Potez 452, which has become one of...
"ABOVE ALL SPAIN THE CLOUDLESS SKY…"
Fighter biplane HEINKEL Not-51. The military rebellion against the government of the Spanish Republic began on 17 July 1936, when the radio sounded the prearranged signal: "Above all...