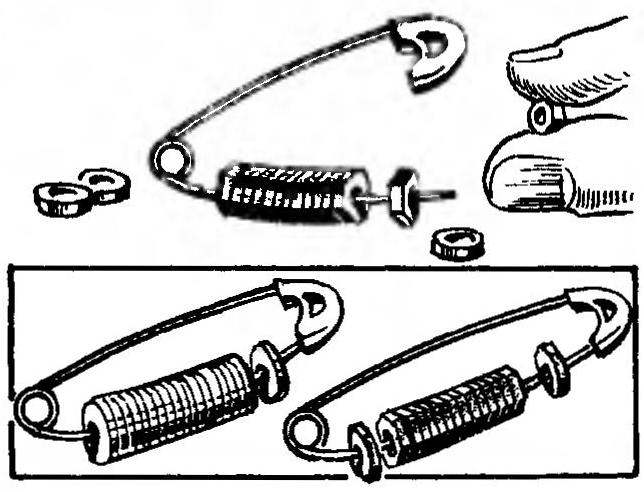 Fine fasteners — nut, washers, jump rings — easy to store (and use them), if you sort out and strung them on pins, not forgetting of course to close the head.
Recommend to read
OF EGG CONTAINER
Offer to store small bolts, screws, nails, nuts and washers, and any other such trifle — cell cardboard or plastic container from under the eggs.   V. GOLOVASHIN, Rybnoe, Ryazan region.
THE SWITCH IS ALWAYS AT HAND
In some cases it was convenient to have the lock switch is not somewhere in the middle of the cord leading to the wall outlet, and plugs. It's easy to do, respectively, moving it and...