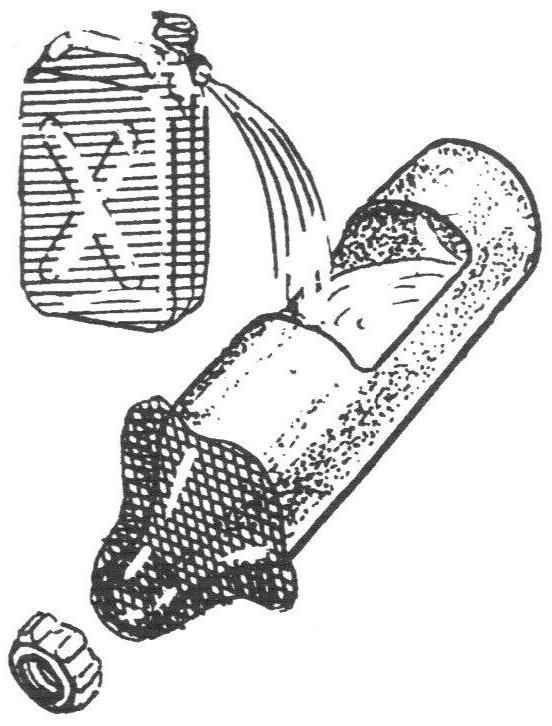 Looking at the picture, the reader will notice that the use of plastic bottles as funnels. But the funnel offer may be a good filter, capable to protect the fuel system of your vehicle from debris.
It's enough to cut with a knife a hole in the lid, pull at the neck of the bottle filter (for example, of several layers of nylon from ladies pantyhose) over it and tighten the plug. Then it is enough to remove the excess nylon, and cut a hole in the bottle to fill the fuel.
Recommend to read
THROUGH THE BOTTLE INTO THE TANK
We tend to get rid of things that seem useless. But they say there are no rules without exceptions. Some items can be useful and after using them for their intended purpose. For example,...
WITHOUT A BRUSH AND IS CONVENIENTLY
Offer an easy and convenient option of using paper glue sold in plastic bottles without a brush. On the lid of the bottle make a hole with a diameter under the core-tube of a ballpoint...