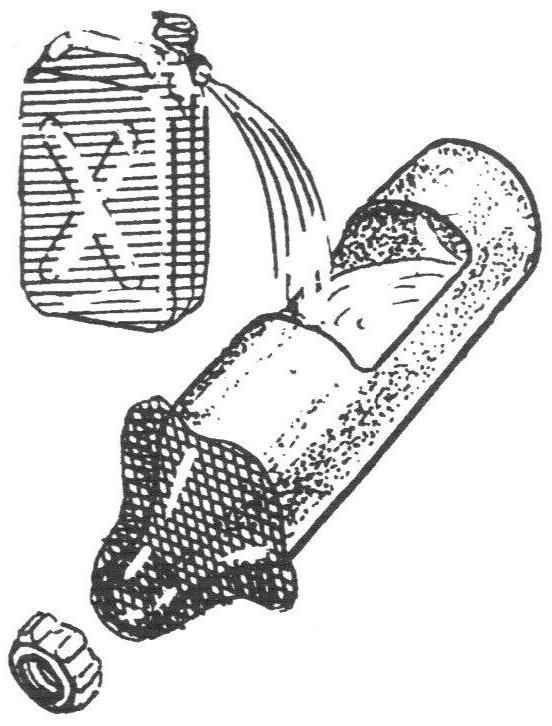 Looking at the picture, the reader will notice that the use of plastic bottles as funnels. But the funnel offer may be a good filter, capable to protect the fuel system of your vehicle from debris.
It's enough to cut with a knife a hole in the lid, pull at the neck of the bottle filter (for example, of several layers of nylon from ladies pantyhose) over it and tighten the plug. Then it is enough to remove the excess nylon, and cut a hole in the bottle to fill the fuel.
Recommend to read
PAINTING-TRAY
It so happens that the painting hung on the wall for years, got bored, or they don't. However, before to send her to the closet, she can still be of use, turned into the original tray...
OUTDOOR — TABLE
The use of floor brush in certain cases uncomfortable. I propose to make a one-handed floor brush from a table, the so-called intelligence — it is used to smetana shavings from the...