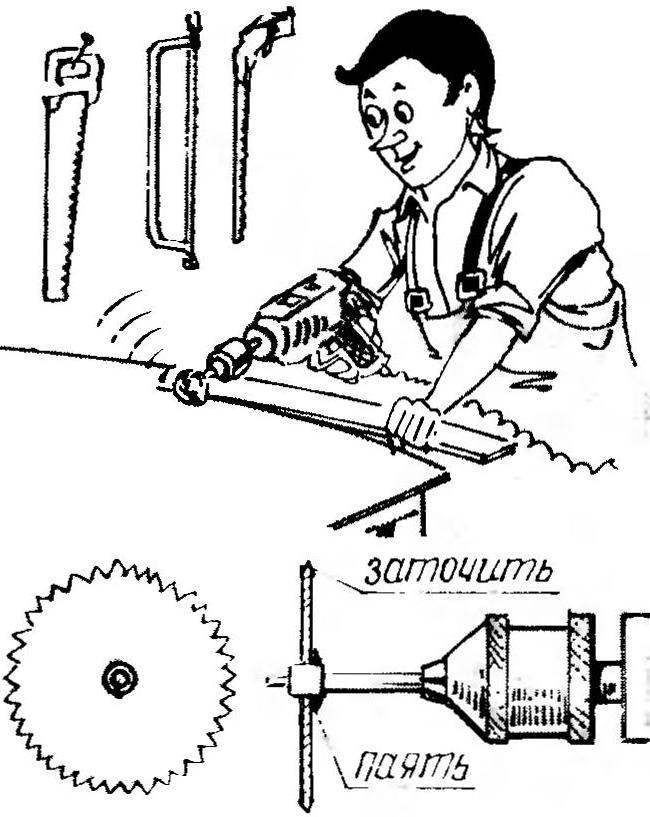 Somehow I had the need to cut a thin sheet of plastic. Due to its large size, use the hacksaw was impossible, but to cut just the canvas for a long time, and breaks it in his hands. Rescued normal gear from the children's designer "Young watchmaker." Opav the first of its axis and sharpened needle file teeth, I got a great mini-saw. Then, holding the axle in an electric drill Chuck, I quickly and carefully sawed the plastic.
Recommend to read
FROM THE BARREL — STRETCHER
They can be made in just a few minutes. For this you need to saw off part of an old metal barrel and attach it with bolts to handles (e.g., spade handles). Yu MACHALA, 13 pet., Lviv, Ukraine
THE KEY TO THE LOCK — UP RESISTOR
In the fourth issue of the journal for the year 1978, published schemes of electric locks with a "secret". They all work well, but they, in my opinion, there is one drawback: the locks...