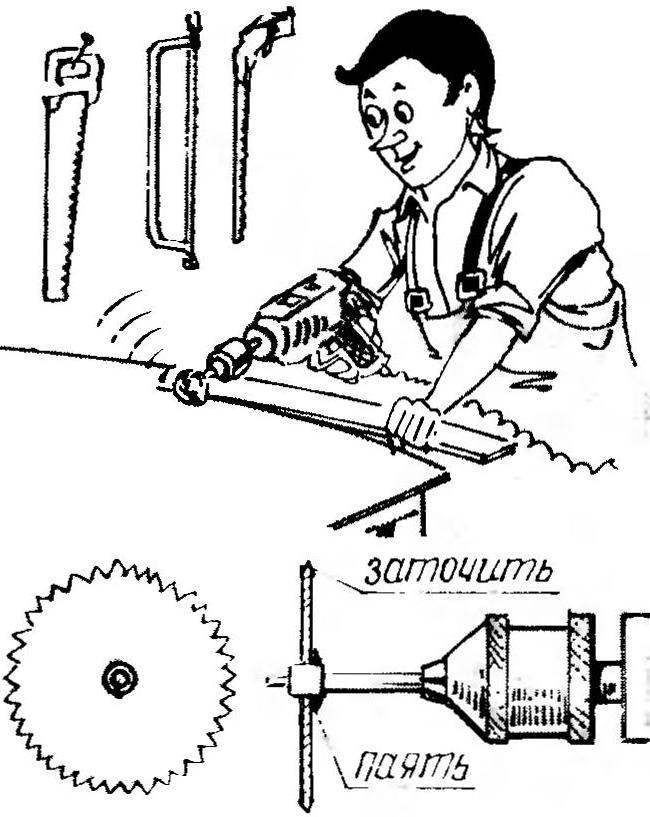 Somehow I had the need to cut a thin sheet of plastic. Due to its large size, use the hacksaw was impossible, but to cut just the canvas for a long time, and breaks it in his hands. Rescued normal gear from the children's designer "Young watchmaker." Opav the first of its axis and sharpened needle file teeth, I got a great mini-saw. Then, holding the axle in an electric drill Chuck, I quickly and carefully sawed the plastic.
Recommend to read
AND SKINLESS…
will be able to clean up the edge viersprong wooden or plastic blanks, if you use this device. A Stripping KNIFE is easy to make from an old saw blade, selecting, using a bench grinder...
RESCUE SKIN
It happens that the cover have not used the bottle or vial does not want to otsenivaetsya, as if glued. These, by the way, happens Vice versa and with a fresh, not yet opened glass or...