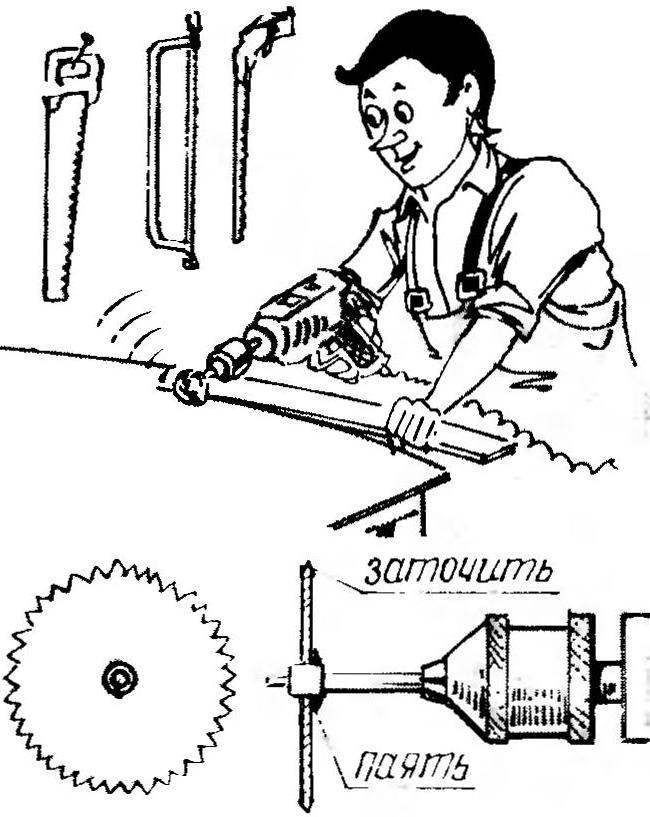 Somehow I had the need to cut a thin sheet of plastic. Due to its large size, use the hacksaw was impossible, but to cut just the canvas for a long time, and breaks it in his hands. Rescued normal gear from the children's designer "Young watchmaker." Opav the first of its axis and sharpened needle file teeth, I got a great mini-saw. Then, holding the axle in an electric drill Chuck, I quickly and carefully sawed the plastic.
Recommend to read
TWO CHAMFER — TIME
In the processing of flat pieces cut from sheet materials: soft metal, plastic, plexiglass — sharp edges it is desirable to remove or to blunt (to make the chamfer). The simplest tool...
THE WORM GEAR ON A LATHE
We offer to your attention a simple device with which a lathe can cut the worm wheel with any number of teeth. As the cutting tool used here is the standard tap mounted in the Chuck of...