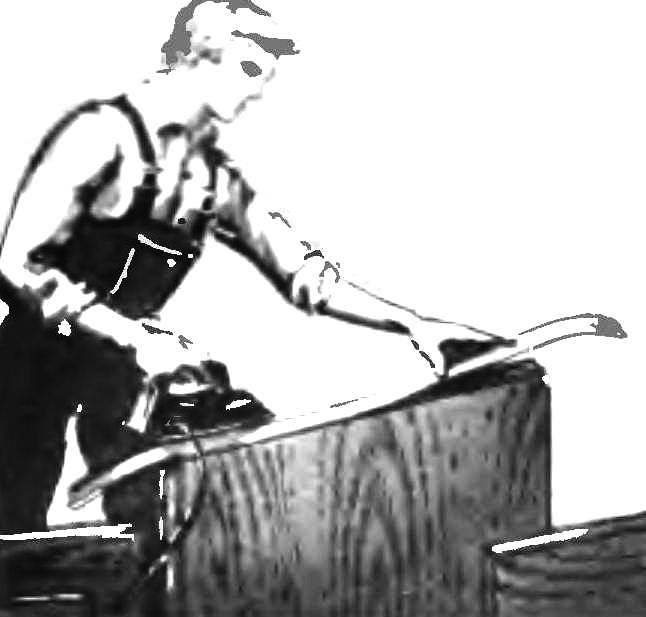 In improvised furniture experience the greatest difficulties when sealing the ends, especially chipboard. I hang the ends of the veneer. On cut to size a strip of veneer put in a thin layer of PVA glue and giving it a little dry, apply a strip of detail. Then slowly iron the veneer with a hot iron.
A. CHERNOV, Brovary
Recommend to read
THE FRAME… FROM THE BOARDS
The desire to build the house occurred to me simultaneously with the receipt in the middle of 1980-ies of land— coveted six acres. Problem how to build a house: brick or wood— it was...
OILER-IMPROMPTU
If the empty tube of toothpaste to fill the rear end with petroleum jelly or machine oil, and the tube to make a hole and feed it through the rod from a ball pen, as shown in the...