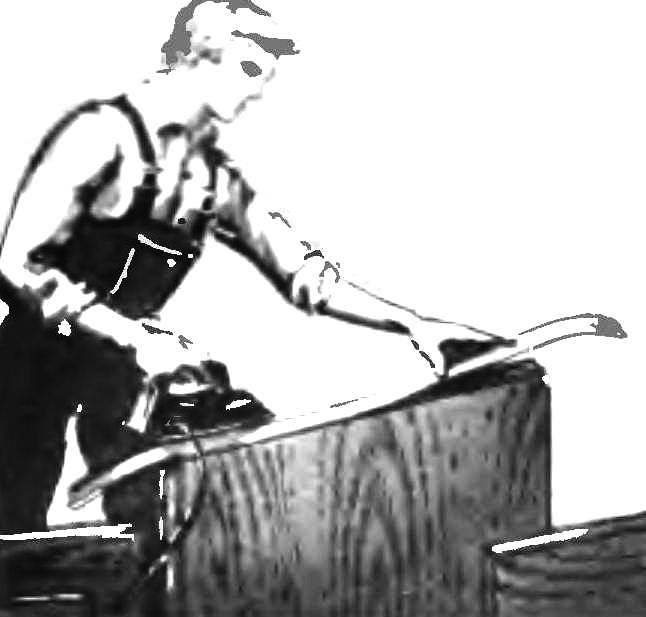 In improvised furniture experience the greatest difficulties when sealing the ends, especially chipboard. I hang the ends of the veneer. On cut to size a strip of veneer put in a thin layer of PVA glue and giving it a little dry, apply a strip of detail. Then slowly iron the veneer with a hot iron.
A. CHERNOV, Brovary
Recommend to read
FOREWARNED IS PROTECTED
Permissible variation of AC voltage in household electrical network In the 220 — ±5 %. A more significant increase in voltage may result in damage to consumers of electric energy. In the...
Hello!.. DO YOU HAVE DRILL?
True stories about Vitka-inventor. That day we swam in a rubber boat Vaikinai far. Left behind and the dam, and willow spreading, with lower branches which is so convenient to dive, and...