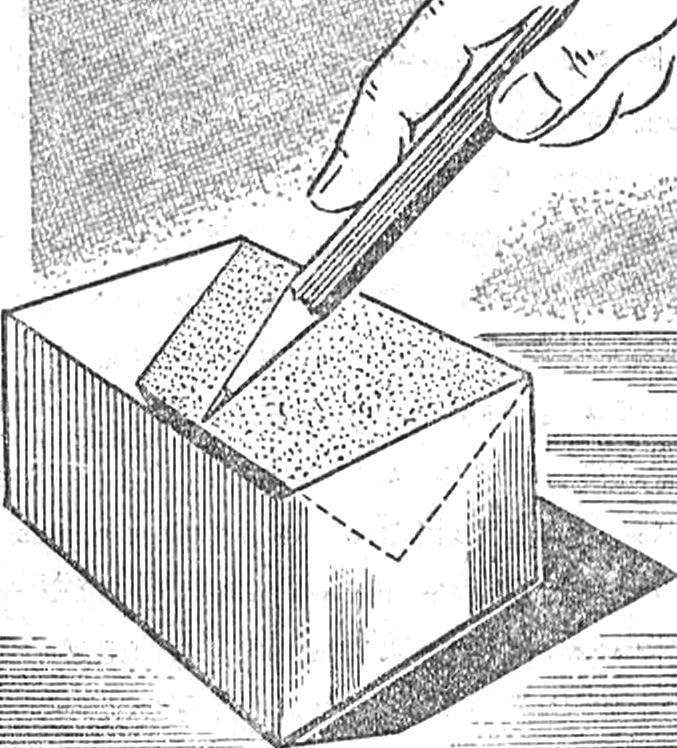 Fine sandpaper glued to a wooden block, often used for editing — the sharpening of the stylus. I propose to stick the sandpaper is not on the block and on the fixed sloping lid plywood or plastic boxes. What gives? When the edit box of pencils always at hand, slate powder poured into it and is stored there, without dirtying the drawing.
MADELINE V., p. Berezovka, Voronezh region
Recommend to read
RISING ABOVE THE WAVES
The day was cold, the autumn; the sea was rough. Gathered on the dock quietly talking, glancing at the captain of the ship.   — Surely in this weather come on!   — And how! —...
TO CONTROL THE MOVEMENT OF THE HAND
Before proceeding to describe the proposed design should make an important note. Developed contactless control can be applied not only in computer technology. Described constructive...