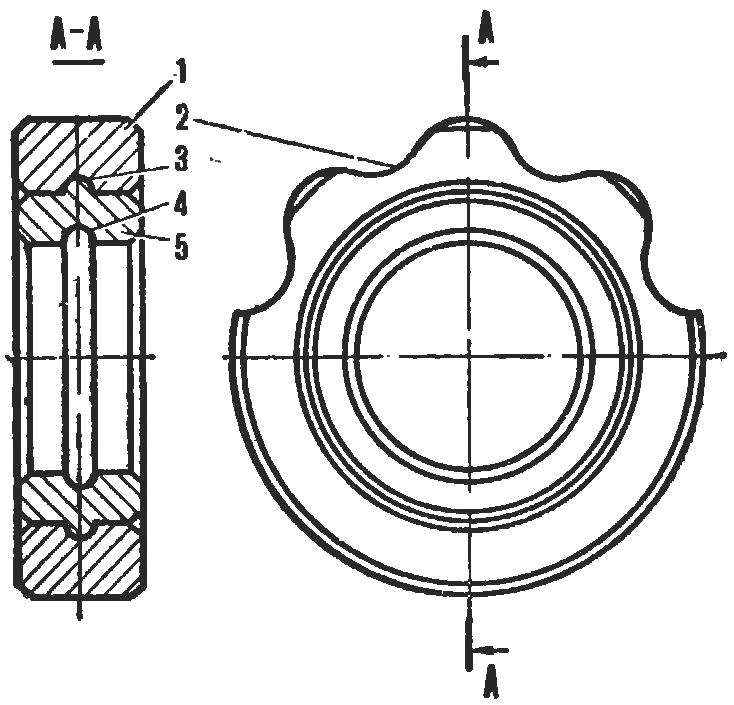 Known expander for training the hands, made in the form of a ring. The proposed option differs in that it consists of several inserted one into the other rings. External 1 has on the outer surface of the recess 2 for the fingers, and the inner — groove 3 corresponding to the protrusion on the inner ring 5. These protrusions and grooves (3 and 4) "short" rings during Assembly.
For training can be used as one ring, and their different combination, which allows to obtain a wide range of training effort With the same purpose rings can be made of different elastic materials such as rubber, latex rubber, microcellular rubber.
A simplified version is easy to make the most of scraps durutovic (rubber) hose or thick rubber tubing, cutting it up and adding a snail.
Recommend to read
TUBE LOCK
When connecting parts of the piping or hydraulic system, connect the tool to the pneumatic system or an irrigation hose at the joints not to do without special connector — threaded...
UPGRADE TO THE PISTON
The compressor is one of the machines, which are frequently encountered in various production areas. Among the vulnerable sites that require durability and long remained a piston ring....