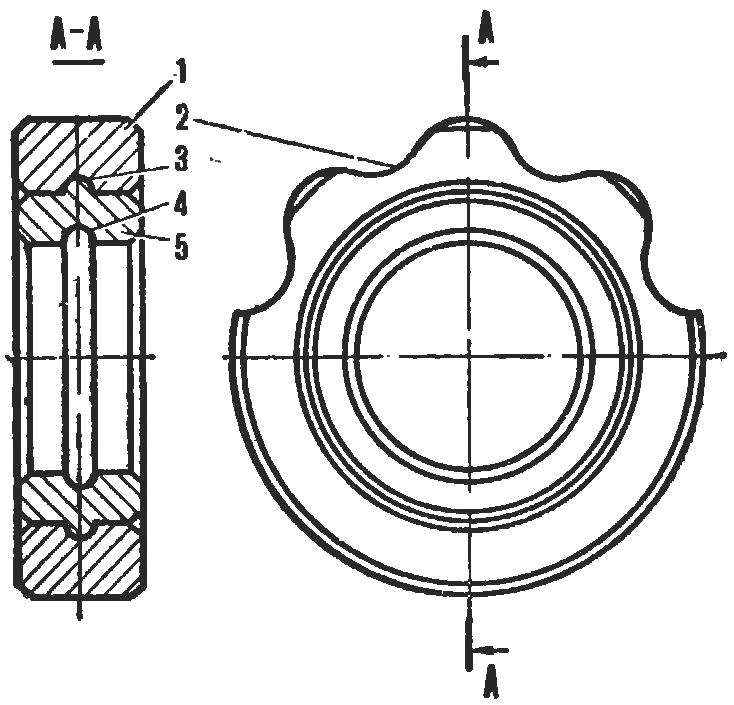 Known expander for training the hands, made in the form of a ring. The proposed option differs in that it consists of several inserted one into the other rings. External 1 has on the outer surface of the recess 2 for the fingers, and the inner — groove 3 corresponding to the protrusion on the inner ring 5. These protrusions and grooves (3 and 4) "short" rings during Assembly.
For training can be used as one ring, and their different combination, which allows to obtain a wide range of training effort With the same purpose rings can be made of different elastic materials such as rubber, latex rubber, microcellular rubber.
A simplified version is easy to make the most of scraps durutovic (rubber) hose or thick rubber tubing, cutting it up and adding a snail.
Recommend to read
BLOW OUT THE CANDLE
"Candle" — light bulb with a power of 50-60 watts. "Pistol" — a tube-tube in which is placed the photodiode, and the handle with the trigger button. The photodiode and the lamp are...
THE LATEST "IDEA"
Snowmobile-stick "Bruins" with the engine IZH-P3. So, from the author of the popular among designers and fans of the series homemade snowmobile of the type of "Idea" — manufacturer's...