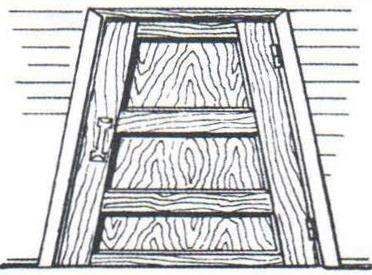 The door in the form of a trapezoid – not architectural elements and a simple and elegant solution to the problem of automatic closing doors that do not require a single additional detail. Instead of springs, hydraulic, pneumatic and even electronic devices works here… gravity. When opening such a door with a tilted axis (rotation its) center of gravity rises. Is to let go of the flap – the center of gravity will tend to occupy its original position, the door will slam shut.
Recommend to read
The Yak-18
Initial training aircraft Yak-18 was based on UT-2. Its first flight took place on may 6, 1946 (test pilot G. S. Klimushkin), and the second, with the more powerful M-11FR — may 17,...
BRUSH FOR POLISHING
  It will be a good helper in all cases where any surface is necessary to impart roughness. For example, to glue ceramic tiles on painted with oil paint the wall. You take a plate,...