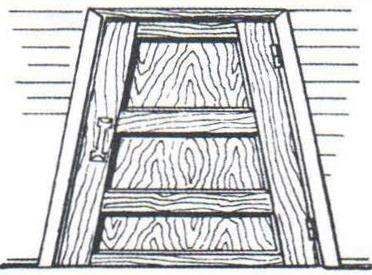 The door in the form of a trapezoid – not architectural elements and a simple and elegant solution to the problem of automatic closing doors that do not require a single additional detail. Instead of springs, hydraulic, pneumatic and even electronic devices works here… gravity. When opening such a door with a tilted axis (rotation its) center of gravity rises. Is to let go of the flap – the center of gravity will tend to occupy its original position, the door will slam shut.
Recommend to read
"ETERNAL" BRUSH
Commercially available brushes have durable plastic pile, and cover with the mounting node of thin plastic is weak. To extend sluzby brush, you need the screws to install the metal...
SO AS NOT TO CREAK
Even the most Mature person reacts to squeaky door hinges in the house is so unpleasant and irritating they sound. And if the split lubricating door hinges you can without much of a...