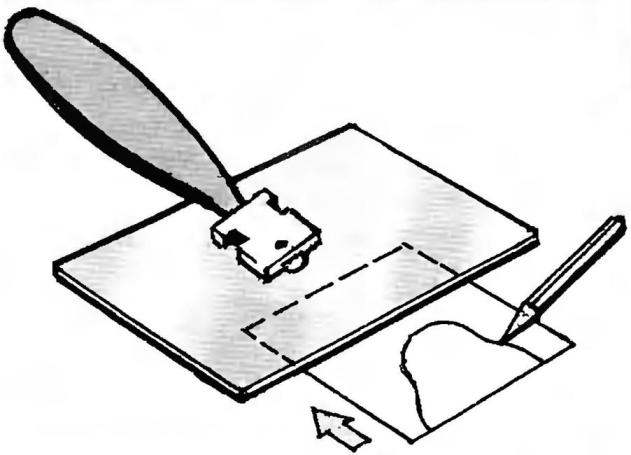 If you want to cut the glass not by the usual straight lines and sinuous, shaped (e.g., stained glass) — the plot thickens. However, it will be easier to perform if under the glass to put the picture, which will move the glass cutter.
Recommend to read
AT A GIVEN DEPTH
Working with woodwork, often having to make cuts at a certain depth under the grooves, joints. If they have to perform a lot, they should set on the saw kind of stop depth. He is going...
A COMPASS CUTTER
Carefully cut a circle from the cardboard using scissors is very difficult. To help in this work can usually tsyrkul fixed in his foot, as shown in the figure, a razor blade.