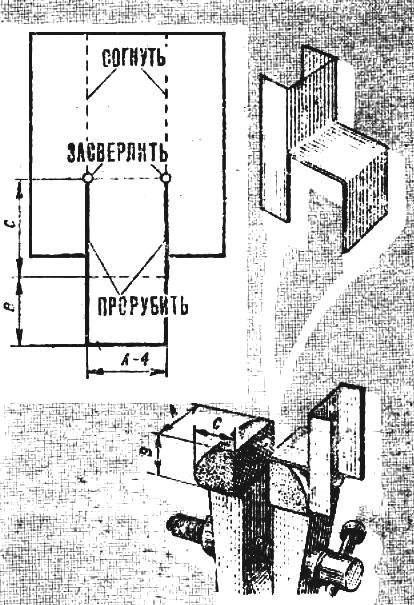 Commercially available small vise with a clamp to hold or to tighten to the table — depending on the workpiece. However, along with this advantage there is a disadvantage: if we clamp the workpiece slightly greater than the maximum distance of separation of the jaws, it is impossible to fix. This case is made of steel sheet thickness 2 — 3 mm here is a Widener-attachment: in the same vise will be able to strengthen parts of large dimensions.
Recommend to read
BENDABLE TIN
Not always the sheet is bent along the marked line — this applies particularly to small details. The case will help the cutter, sharpened an old saw blade. Along the fold lines, make a...
DIAMETER IN THE GRIP
Sometimes the drills, especially in the already served, without distinction, the marking indicating the diameter. It would seem that to define it is only possible with a micrometer. But...