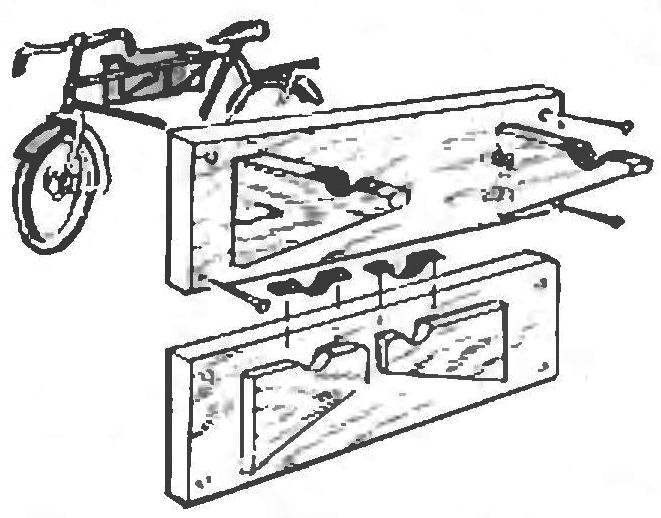 Indeed, the problem of storage in the apartment forever preventing bike will be able to decide if you pin at the top of the corridor wall a kind of hanger for him.
Hanger consists of two hinged bracket hinged mounted on a common base. The brackets top holes under the frame of the bike.
Recommend to read
AND ROY IS IN THE BAG
Everyone who decided to deal with bees, one has to prepare oneself to much. Including to what happen alone, "remove" ROI. The point is, I know for myself, is not simple. After all, bees...
AND AGAIN, "THE MIRAGE"
After publication in the "M-K", № 1, 1978 of the drawings trace model "Mirage" edition receives a lot of emails from guys who decided to build it. They are interested in some of the...