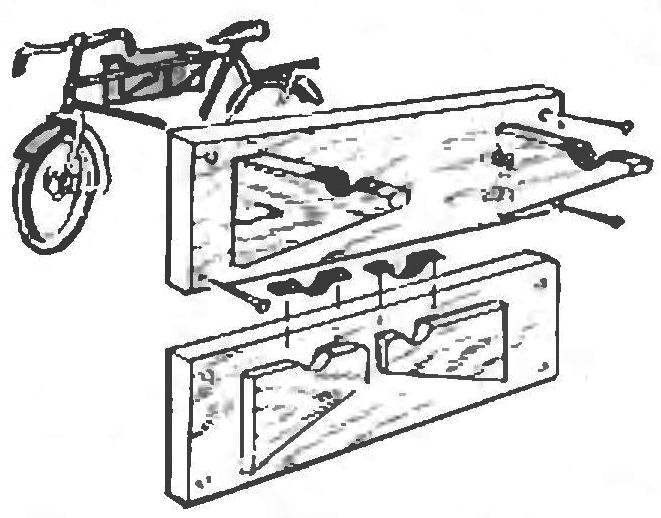 Indeed, the problem of storage in the apartment forever preventing bike will be able to decide if you pin at the top of the corridor wall a kind of hanger for him.
Hanger consists of two hinged bracket hinged mounted on a common base. The brackets top holes under the frame of the bike.
Recommend to read
EVEN SILK, THOUGH THE SKIN
  For sewing normal sewing machine materials such as tough leather or canvas, offer to complete the regular presser foot or to make a new one. It is necessary that the cloth was not...
"THE WOLVERINE" AND "ACHILLES"
Simultaneously with the design, testing and deployment of serial production of light anti-tank self-propelled artillery installations (SAU) on the chassis of cars and armored personnel...