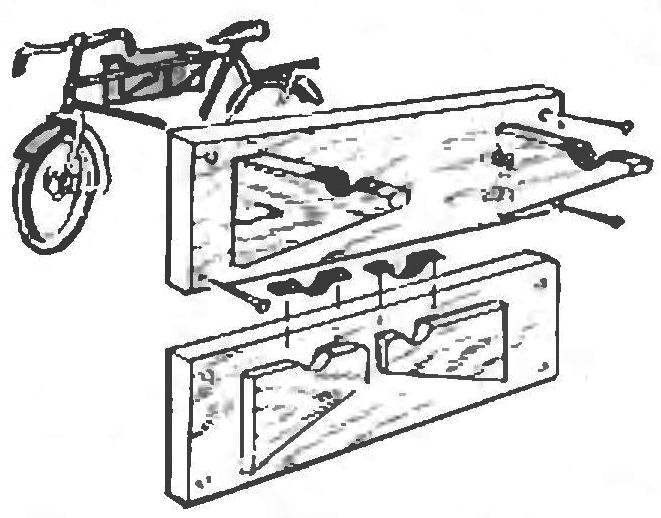 Indeed, the problem of storage in the apartment forever preventing bike will be able to decide if you pin at the top of the corridor wall a kind of hanger for him.
Hanger consists of two hinged bracket hinged mounted on a common base. The brackets top holes under the frame of the bike.
Recommend to read
STAIRS—"TOUCHY"
Paint the trim and window frame with the outside of the house, "not touching" to them, not to break and the glass can if are stairs with special emphasis - the horizontal bar attached at...
CRUISER OF THE "BRICKS"
We have already told, how was the fate of the original program "atomization" of the U.S. Navy. In fact, the product became experimental single ships: one aircraft carrier -"enterprise" -...