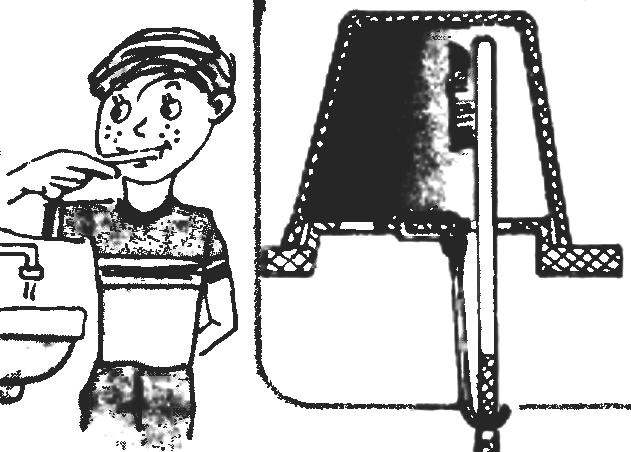 Even with natural bristles, although synthetic toothbrushes are updated by us frequently. But the various wall holders with holes for them to live long and do not always correspond to the cross section of the handles of the brushes.
However, many of the handles on the end there is a hole. If you adapt them, here's a wire hook, it will hold any brush.
A. EGISHYANTS, Obninsk, Kaluga region
Recommend to read
Military vehicle amphibious SCHWIMMWAGEN
Amphibious Schwimmwagen (Volkswagen Typ 166) — German floating four-wheel drive all terrain vehicle for military use, developed on the basis of "national" Volkswagen Beetle and army...
IN THE STYLE OF "RETRO"
Once, in addition to half a dozen identical chairs, almost every family had one that was clearly different from the other and called respectful: "the grandfather", "mother's" or "chair...