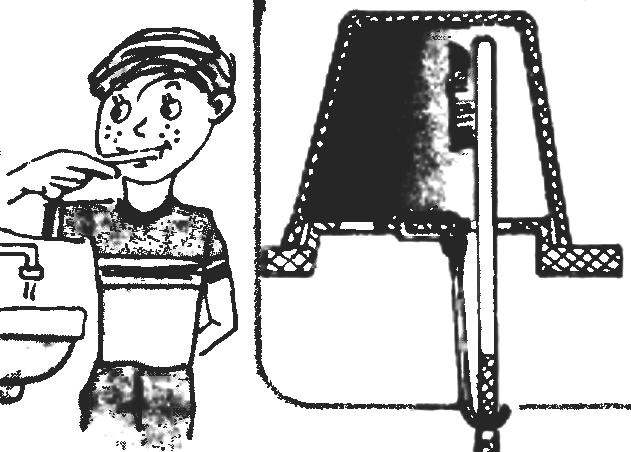 Even with natural bristles, although synthetic toothbrushes are updated by us frequently. But the various wall holders with holes for them to live long and do not always correspond to the cross section of the handles of the brushes.
However, many of the handles on the end there is a hole. If you adapt them, here's a wire hook, it will hold any brush.
A. EGISHYANTS, Obninsk, Kaluga region
Recommend to read
ON THE SAME SNAKE
All probably know what a kicksled. Very comfortable design, but it was too heavy and bulky. Once the IIA came up with the idea: is it possible to lighten them and make them leaner? It...
SPARK DRILL SHARPENING
When performing electrical work have to drill a very large number of holes in the walls and partitions. In a brick or prefabricated houses not to dispense with carbide drills. However,...