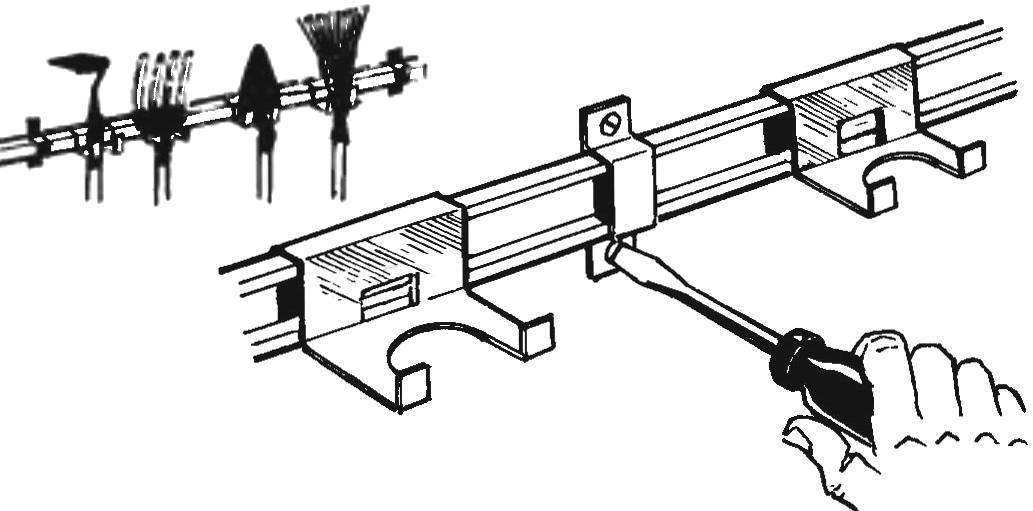 Any gardener or grower is usually a considerable Arsenal of all kinds of tool storage most often develops somewhere in the corner. Shown in figure wall hanger, made with his own hands from scrap materials, once and for all eliminates this problem.
Recommend to read
UNDER ANY LOAD
Sometimes when lifting particularly heavy items are scrap or Kyle. And yet arm is clearly not enough. Growths the tool with a piece of ordinary water pipe, as shown in the figure.
HANGER FOR HACKSAW
The poor host saw just lying on the workbench or on a shelf, good — carefully placed in a tool box or hanging on a nail in the wall. However, if the next added another tool — such...