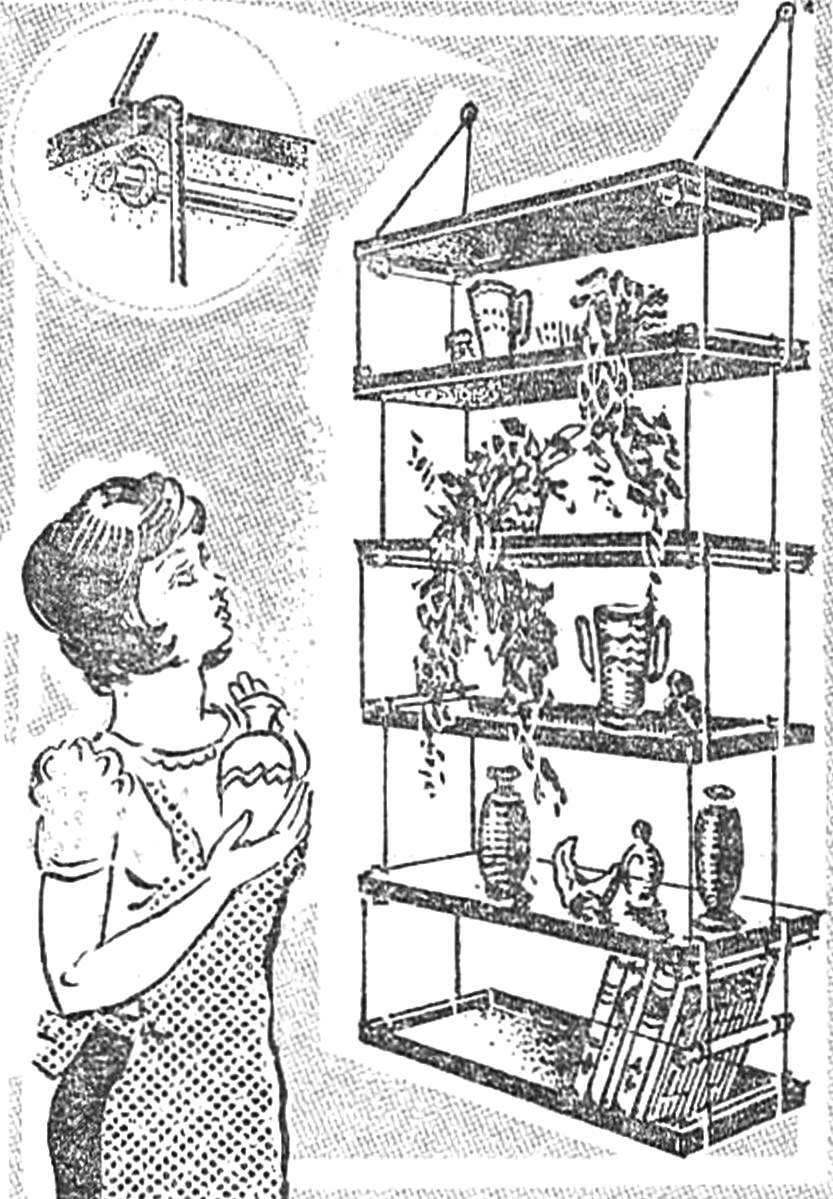 Decoration for any hallway or hall will be suspended shelves, which is easy to manufacture from a few shelves of any size, nylon cord and aluminum tubes of small cross section. Shelves material — particleboard or plywood with four holes in the corners. Threaded through the cord forms a loop, which is passed the tube, fixing the shelf.
Recommend to read
CUTTER BOOKBINDER
After reading in the "M-K" No. 2, 1988 on "the guillotine" for trimming the binded books, I decided to share my experience. Moreover, they issued the fixture due to design complexity not...
ENGINE-PUMP
Motorcyclists know what a tire puncture on the road. What should I do if I didn't have the pump? With me this often happened. Here's what the replacement pump I would suggest. Make type...