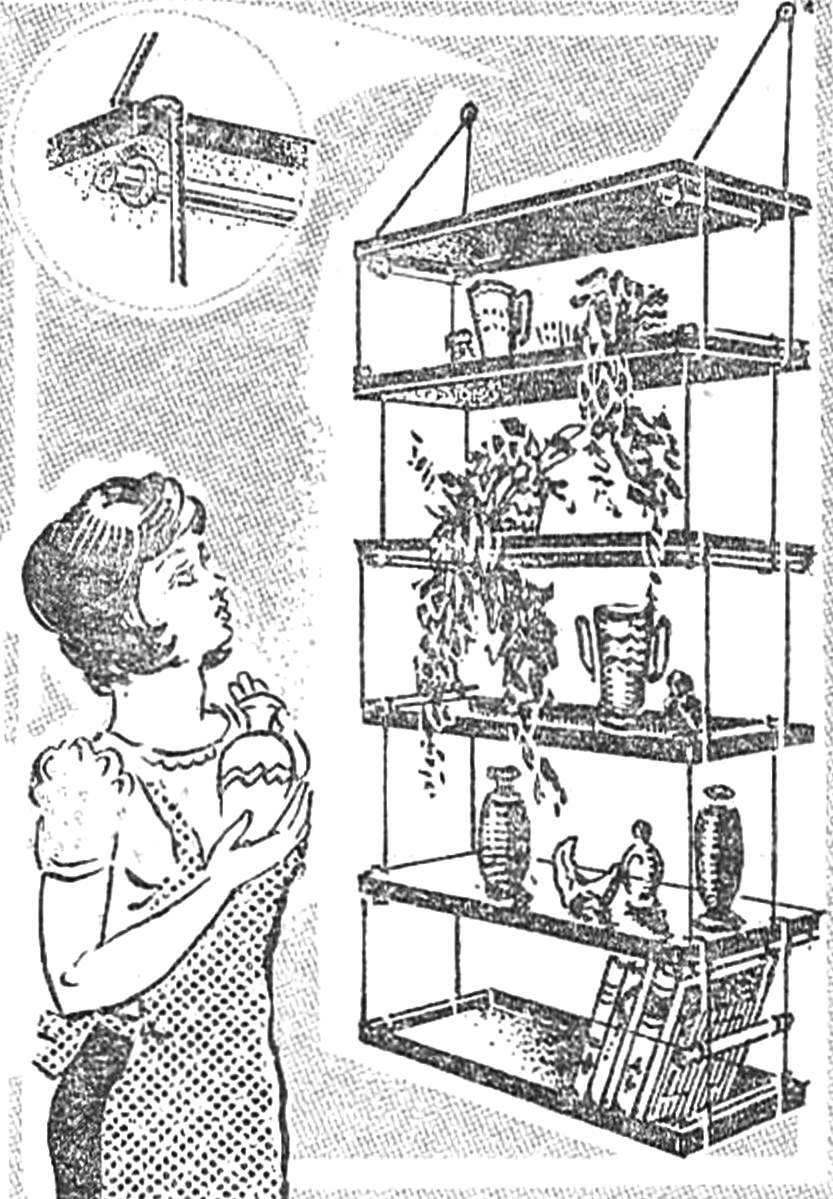 Decoration for any hallway or hall will be suspended shelves, which is easy to manufacture from a few shelves of any size, nylon cord and aluminum tubes of small cross section. Shelves material — particleboard or plywood with four holes in the corners. Threaded through the cord forms a loop, which is passed the tube, fixing the shelf.
Recommend to read
Carrier-based ATTACK aircraft Yak-38
From the first domestic aircraft vertical takeoff and landing (VTOL) Yak-36 did not work fighting vehicle, primarily due to insufficient thrust of the engines. Complicated was and...
CANOE ON THE PORTAGE
Summer is a time of exciting tours for lovers of water tourism. However, it is not easy to reach the shore with a heavy backpack and kayak.   In one of the summer issues of the...