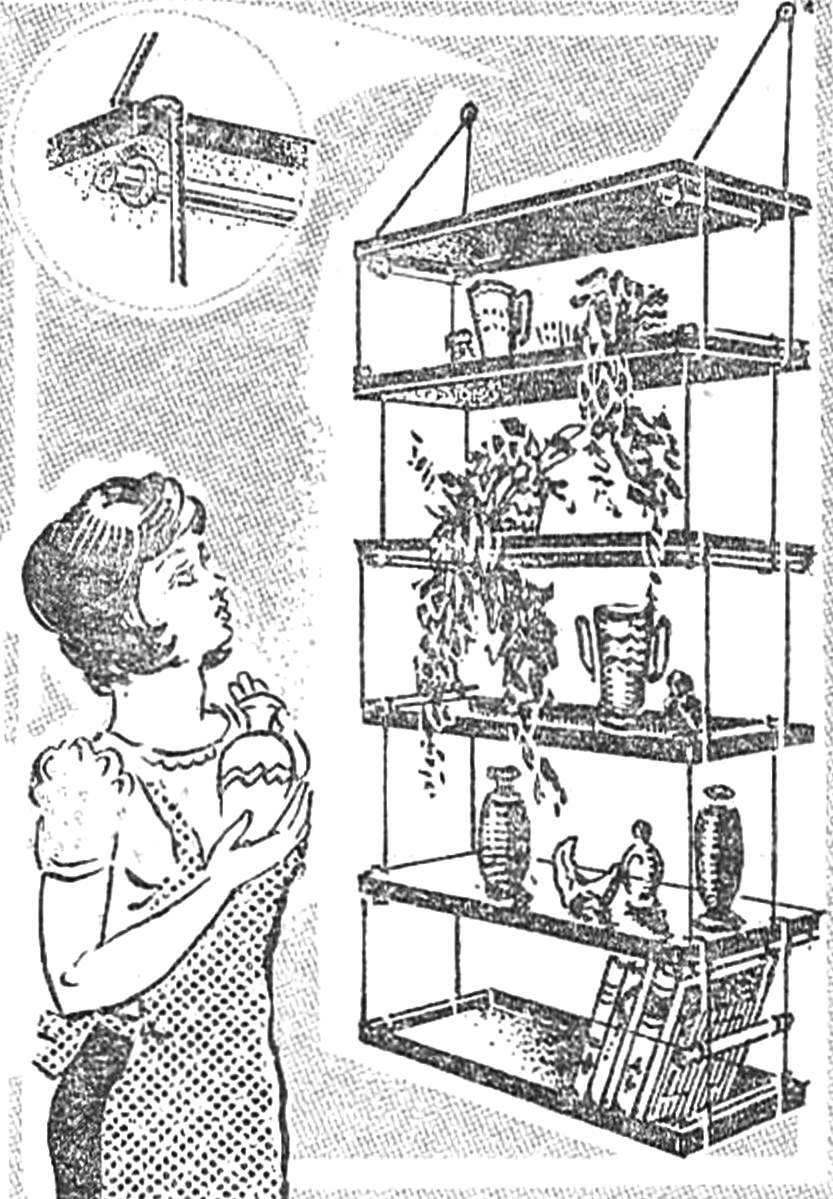 Decoration for any hallway or hall will be suspended shelves, which is easy to manufacture from a few shelves of any size, nylon cord and aluminum tubes of small cross section. Shelves material — particleboard or plywood with four holes in the corners. Threaded through the cord forms a loop, which is passed the tube, fixing the shelf.
Recommend to read
ELECTRONIC "MIRACLE"
You enter the room, and suddenly light flashes, "alive" is a radio or a tape recorder. To make such a "miracle" the strength of the capacitive relay (the diagram in the figure).   ...
FRESH AIR ALL YEAR ROUND
If the room is stuffy, just open the window. Well, if it's cold — tightly close it. To do the same so that the air in the room was always warm and fresh, is almost impossible. Even...