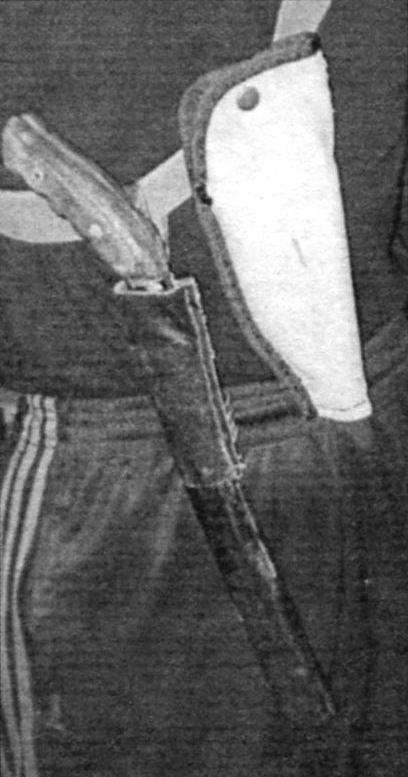 Often need to work at heights or in cramped conditions when you need to have all the necessary tools and if I look in one motion, to get or put him in his place. Just a soft case or pouch in this case. Then decided to make for each tool holster with a solid Foundation. For garden shears, has become such a plastic keystroke, which cut off the bottom. The Foundation sheathed with a cover of tarpaulin. The loop for hanging the holster on the belt is made on the button, which simultaneously fixes the basis in the case. Another button is fastened between the handles of the shears, not allowing it to spontaneously fall out of the holster. For garden saws served as the basis of a segment of plastic pipe that is glued on top of the leatherette. In my opinion to work on the tree belt with tool is better to wear on the belt and over the shoulder. However, as you prefer.
Recommend to read
THE "ANCHOR" FOR APPLE
Gardeners and Amateur gardeners know that productivity of fruit trees depends largely on well-formed crown branches should not reach up upright, and positioned horizontally to be more...
CALIPER
Among the tools and devices for measuring the internal diameter of pipes and other cylindrical bodies is probably the most simple. Made of plywood, plastic or metal, cut an isosceles...