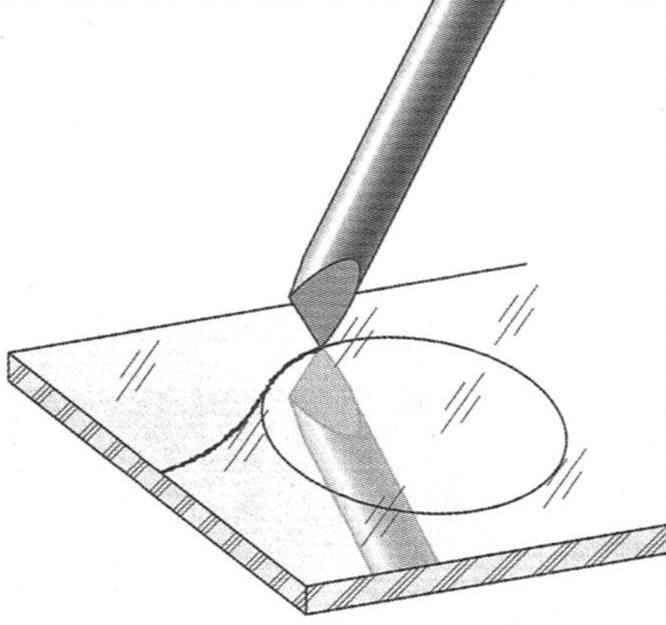 This unusual method of forming holes in the glass not only allows you to do without a glass cutter, but provides the ability to shaped cut-outs and, thus, the details of sheet of different thicknesses.
After application to glass need lines take an ordinary soldering iron and touch the edge of the glass with a hot soldering tip is formed with a hairline fracture "lead" on any curve, but would not stop the touch of the soldering iron.
.
Recommend to read
JACK WILL HELP THE CARPENTER
Flooring will be much neater and better if, instead of the traditional wedges to use an ordinary car Jack. Under the support leg of the Jack placed bars of appropriate dimensions.   ...
WHY BEES PHOTOGENICALLY?
Honeybees live on the Earth for over 10 million years. And of course, tried to adapt to the environment in the wild but not at home... From hibernation they often go weak, susceptible to...