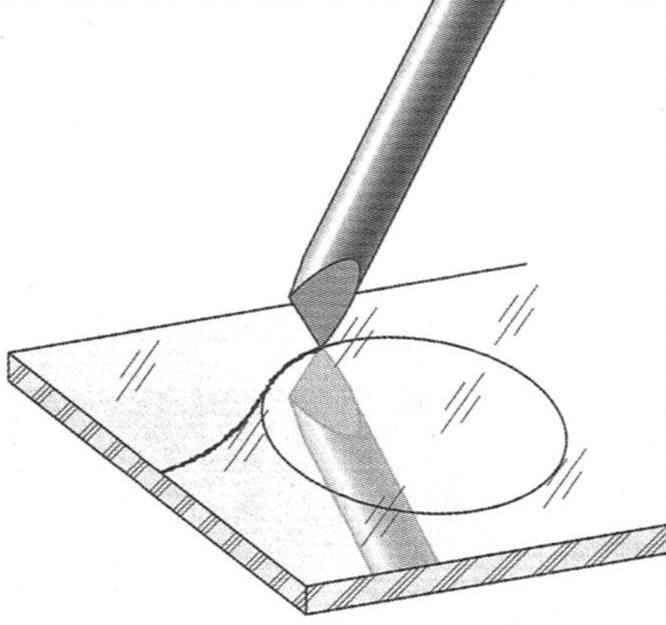 This unusual method of forming holes in the glass not only allows you to do without a glass cutter, but provides the ability to shaped cut-outs and, thus, the details of sheet of different thicknesses.
After application to glass need lines take an ordinary soldering iron and touch the edge of the glass with a hot soldering tip is formed with a hairline fracture "lead" on any curve, but would not stop the touch of the soldering iron.
.
Recommend to read
COTTAGE ON WHEELS
Offer readers a description of the design built my trailer. The creation of this garden on wheels gave me the tools and guidance previously published in the journal (for example, No. 8...
THE TAMING OF THE TOOTHED
Hacksaw is a popular work tool, but in storage or transportation inconvenient "toothy" part of the saw is a potential danger of hand injuries. But the inconvenience of it disposable:...