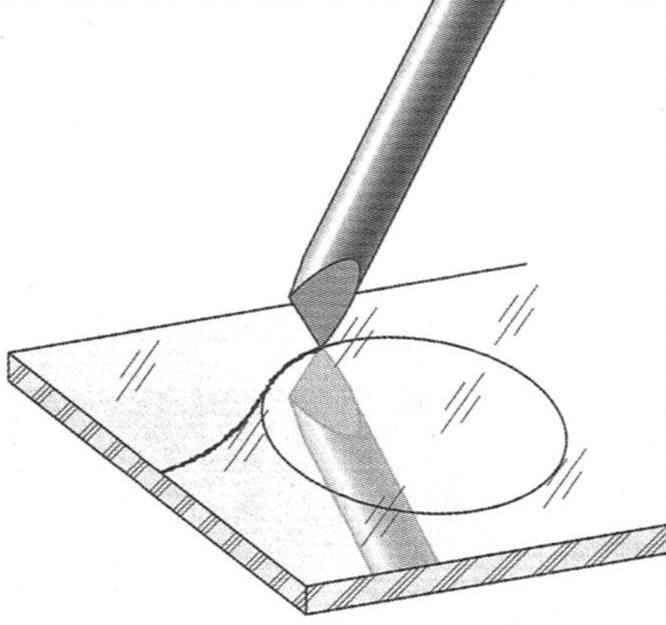 This unusual method of forming holes in the glass not only allows you to do without a glass cutter, but provides the ability to shaped cut-outs and, thus, the details of sheet of different thicknesses.
After application to glass need lines take an ordinary soldering iron and touch the edge of the glass with a hot soldering tip is formed with a hairline fracture "lead" on any curve, but would not stop the touch of the soldering iron.
.
Recommend to read
MEASURES THE BOLT…
To permit sheet metal, need metal shears and a line with the Scriber for drawing cut lines. And if you can see the curved workpiece? Use the bolt or stud of suitable length, as shown in...
SOLDERING GUN-UNIVERSAL
When installing the radio a lot of time to spend on processing wires. First of all you need to remove the insulation, clean, tinned with stinging, and then proceed to soldering. Except...