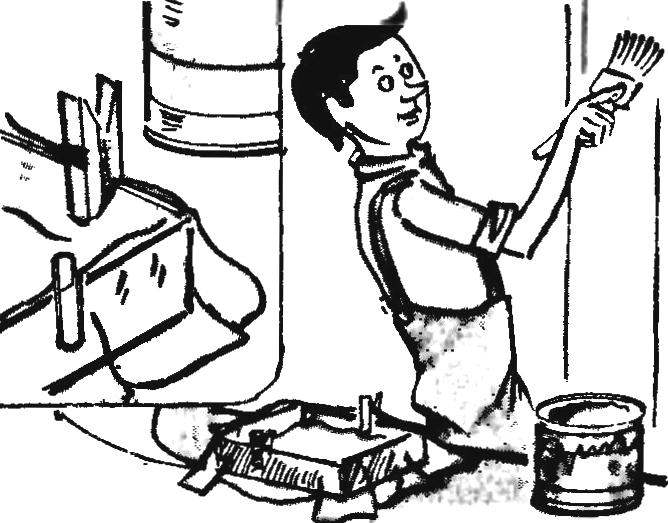 Often, especially in the repair associated with coloring, voznykaet need to vanocnich, that is to say, disposable. Nothing could be simpler: take any box and cover it with plastic wrap (or put in a large bag), fasten the corners clothespins (or paper clips).
Recommend to read
FLASHLIGHT-IMPROMPTU
Flashlight-impromptu can be made from storage battery and a bright led. The battery is installed between the findings of the led, observing polarity, and fasten a large sandbox or...
A CHOPPER — WAS THE CLAMP
Do not rush to dispose of a worn grinder. From its attachment to the table will make a reliable clamp. Separate the attachment from the body with a hacksaw and remove with a file the...