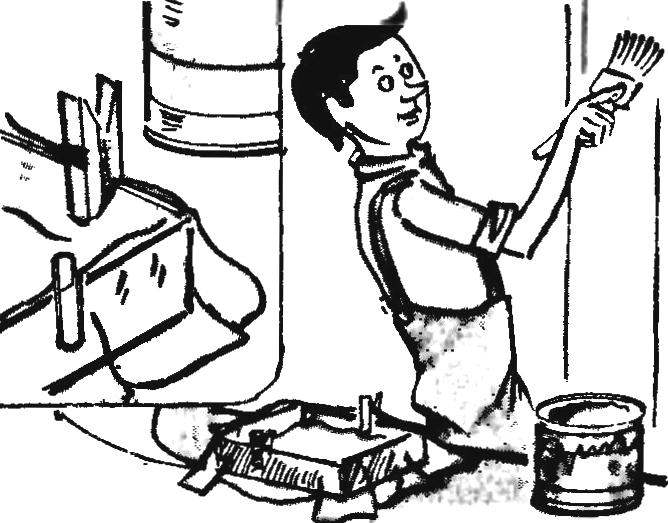 Often, especially in the repair associated with coloring, voznykaet need to vanocnich, that is to say, disposable. Nothing could be simpler: take any box and cover it with plastic wrap (or put in a large bag), fasten the corners clothespins (or paper clips).
Recommend to read
THE BOX-SET
Even the strongest domestic joiners, boldly undertake to produce on their own shelf, bedside table or Cabinet, do not always have the courage to venture more larger items: couch or sofa,...
ON THE ICE — IN TOW
The tug skater that I have built and offer to readers, is characterized by simplicity, reliability and high maneuverability on the ice. It can be made of the most abundant materials and...