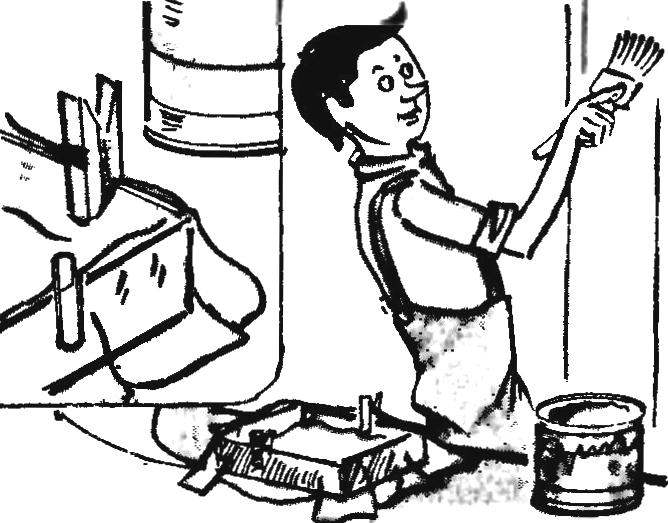 Often, especially in the repair associated with coloring, voznykaet need to vanocnich, that is to say, disposable. Nothing could be simpler: take any box and cover it with plastic wrap (or put in a large bag), fasten the corners clothespins (or paper clips).
Recommend to read
PETLYAKOV PE-2
Dive bomber PE-2 was developed in OKB V. M. Petlyakov on the basis of previously established experimental twin-engined high-altitude fighter VI-100. The first production PE-2 was...
DYNAMICS — SECOND LIFE
Popular in the electronic literature was repeatedly highlighted by various fixing methods to the dynamic head (DG). Unfortunately, they all have some significant drawbacks. For...