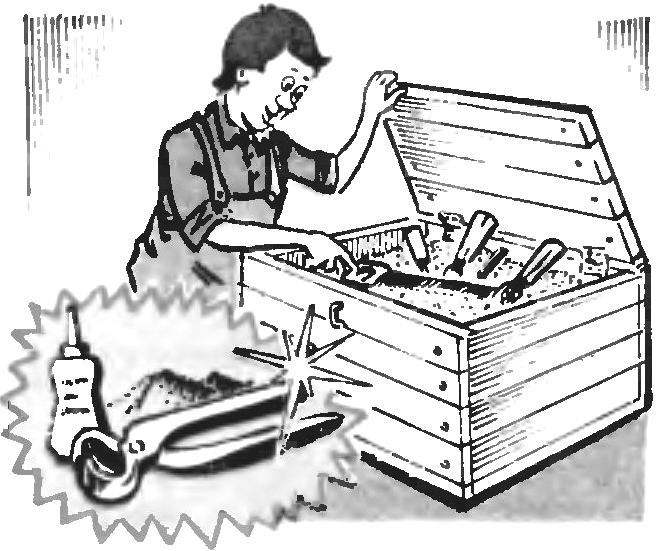 Usually in rural houses and garden plots economic tool stored in sheds or workshops outside of the house. Such areas are characterized by high humidity, corrosion of metal parts. To avoid this unpleasant phenomenon, offering to store the tool in a box of sand, soaked with machine oil.
A. CARPENTER, S. Stepanovka, Zaporizka obl.
Recommend to read
NOT COVER AND TOOL
This lightweight wire holder pyramidal cascade form is used by Housewives in the kitchen for neat storage bucket and skovorodnem caps. However, it can do a good service and the owner, in...
BOX GARDENER
Use any small box or put together a specially — is a great help to someone have a lot of mess in the beds. Such a box will serve as a convenient bench, and as a tool kit.