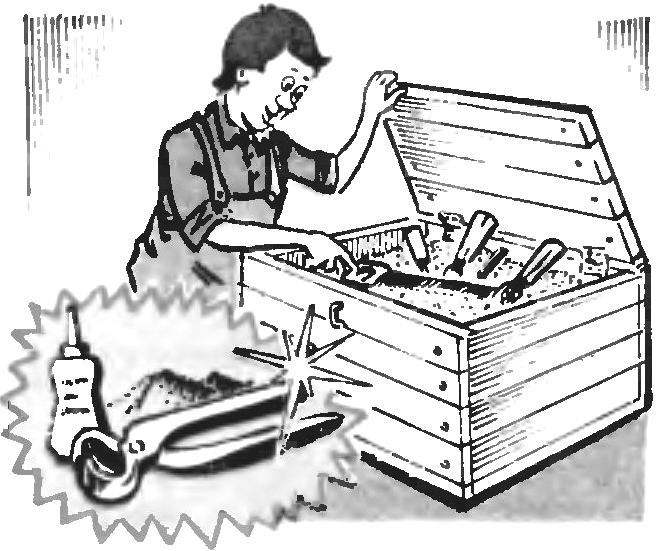 Usually in rural houses and garden plots economic tool stored in sheds or workshops outside of the house. Such areas are characterized by high humidity, corrosion of metal parts. To avoid this unpleasant phenomenon, offering to store the tool in a box of sand, soaked with machine oil.
A. CARPENTER, S. Stepanovka, Zaporizka obl.
Recommend to read
TAKE OFF WITHOUT A RUNWAY
Vertical take-off fighter RYAN X-13 VERTIJET. In our day, aviation experts, it is difficult to surprise aircraft with variable thrust vectoring, or with gas rudders and the vertical...
WATER ZARNITSA
The glorious pages of military Chronicles of the Soviet Army and Fleet will be reflected in the summer pioneer games and competitions the jubilee. Young modelers and designers can show...