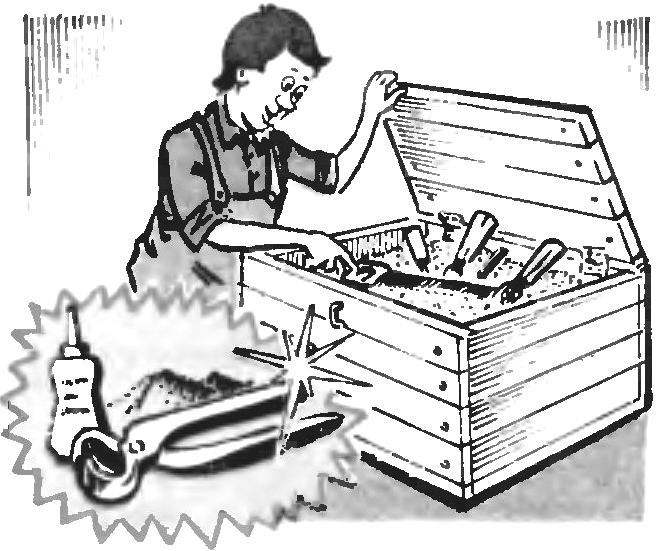 Usually in rural houses and garden plots economic tool stored in sheds or workshops outside of the house. Such areas are characterized by high humidity, corrosion of metal parts. To avoid this unpleasant phenomenon, offering to store the tool in a box of sand, soaked with machine oil.
A. CARPENTER, S. Stepanovka, Zaporizka obl.
Recommend to read
ALL-SEASON STROLLER
Foldable stroller is convenient for the townspeople: they often have a child to take the bus, take the subway, get on the Elevator. But here's the problem — that is to say, a summer...
TRAILER-BEDROOM
The main problems faced by the travelling enthusiast, perhaps the problem overnight, especially in the fall. Solve it in different ways. Some rely on the place in the camping, others...