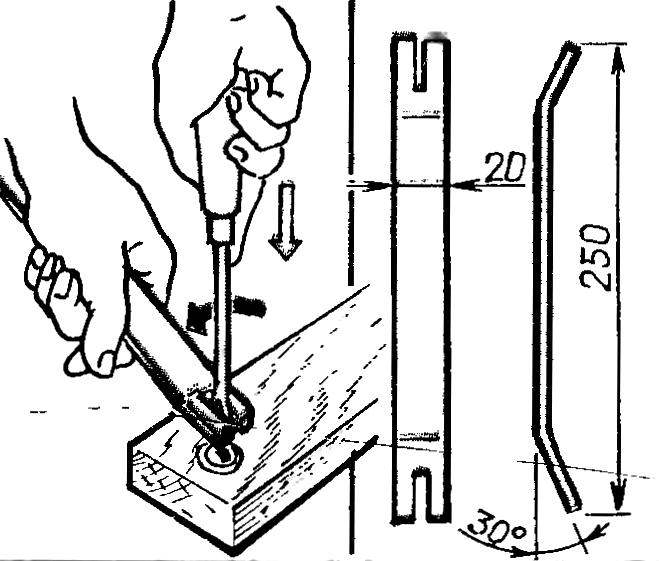 Do shown key cut out of a metal strip with a thickness of about 5 mm it will help out in those cases, when the screwdriver is unable to cope with difficult vymenivali screw or screw or screw with sluiceway head.
Recommend to read
HOW TO SHORTEN THE BOLT
To shorten a long bolt or stud, such a task is not so rare encounter tinkerers. In order not to damage the grip of the thread, I suggest to use a simple tool, which is a metal strip 5-10...
FROM WRIST – TABLE
If you have watches that are not used, are very simple to make table. For this you need to cut from sheet metal strip, bent ,and not wearing her watch.