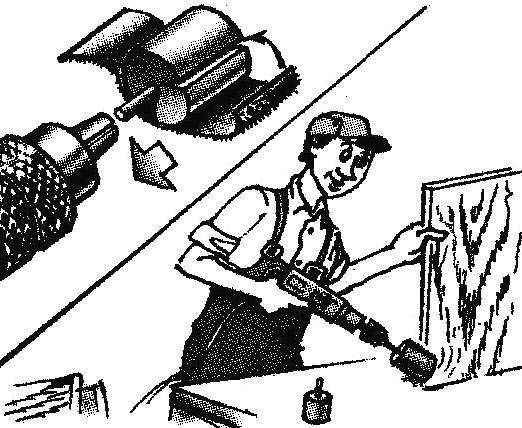 Getting a smooth surface — a long and laborious process. Cut it will help the sanding attachment on a drill, which is a cylinder with an oblique gap, which made the ends of strips of sandpaper.
Recommend to read
DIAMETER IN THE GRIP
Sometimes the drills, especially in the already served, without distinction, the marking indicating the diameter. It would seem that to define it is only possible with a micrometer. But...
ABRASIVE SNAIL
For grinding flat surfaces simply wrap sandpaper any bar — and work will become easy and convenient. Where you want to clean up the abrasive from the inside of the tubular part or...