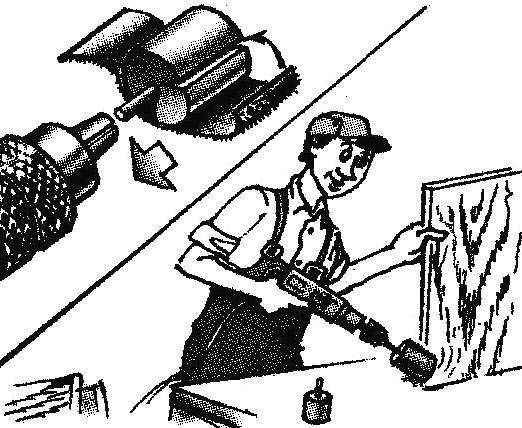 Getting a smooth surface — a long and laborious process. Cut it will help the sanding attachment on a drill, which is a cylinder with an oblique gap, which made the ends of strips of sandpaper.
Recommend to read
SOFA-TRANSFORMER
In the cramped conditions of the home, whether in a small apartment or in the country, the offered sofa is convenient because during the day he takes up very little space, and in the...
"MICROCLIMATE" IN THE KITCHEN
To the store to buy a hood and install it in the kitchen is relatively simple — it requires only money, time and skills to screwed into the wall screws. But to diversify the inclusion of...