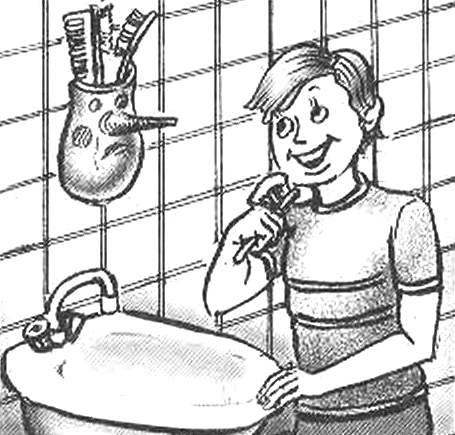 Adults well have them on the shelf in the bathroom for toothbrushes and combs has a special Cup. And children this is not a put — afraid they'll break. However, if you take podhodyaschuyuyu old toy plastic and cut the top part — it will shatter-proof "glass", which also can be attached to the wall: then the children will be happy.
Recommend to read
BRUSH WITH EPHESUS
As a guard on a sword and protects the hand during a fight, and this simple device will protect it when working with a brush. Plastic bottle is cut open and his mate put on a pen — get a...
LIGHT AMPHIBIAN BE-103
On the globe there are numerous plots of land that has an extensive Maritime border and a significant number of inland waters. To the greatest extent meet these criteria Canada, North...