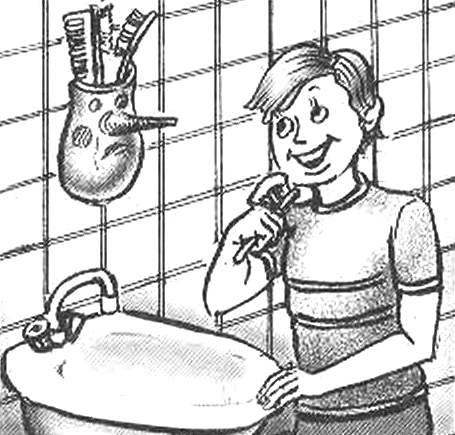 Adults well have them on the shelf in the bathroom for toothbrushes and combs has a special Cup. And children this is not a put — afraid they'll break. However, if you take podhodyaschuyuyu old toy plastic and cut the top part — it will shatter-proof "glass", which also can be attached to the wall: then the children will be happy.
Recommend to read
MAGICAL TRANSFORMATIONS OF PAPER
His appearance in the editorial was met with a, frankly, no enthusiasm; preliminary telephone conversation were no signs, it seemed, nothing sverhinteresnogo. Homemade paper? Well,...
Gas TANK
For works in chemical laboratory hydrogen is produced usually by the reaction of zinc with hydrochloric acid (HCL). Sometimes you need a small amount of gas, and 1 g of zinc makes about...