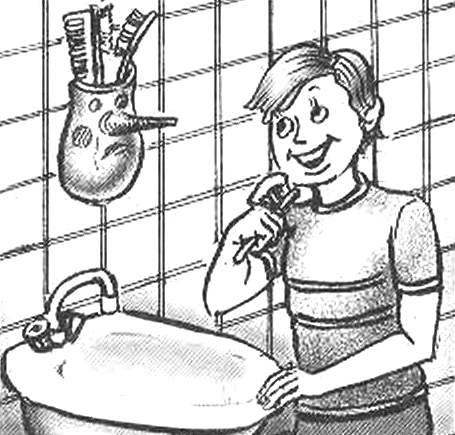 Adults well have them on the shelf in the bathroom for toothbrushes and combs has a special Cup. And children this is not a put — afraid they'll break. However, if you take podhodyaschuyuyu old toy plastic and cut the top part — it will shatter-proof "glass", which also can be attached to the wall: then the children will be happy.
Recommend to read
A SHOE UNDER THE DOOR
So the car rolled, the railroad placed under one of the wheels of the so-called Shoe. Something similar, only not metal, but foam, you can shove under the door in the room that was not...
FIREFIGHTER BOOTS
Every day we use a huge amount of things and have almost ceased to notice them. But it turns out in the production of minor things at first glance hides a lot of interesting and...