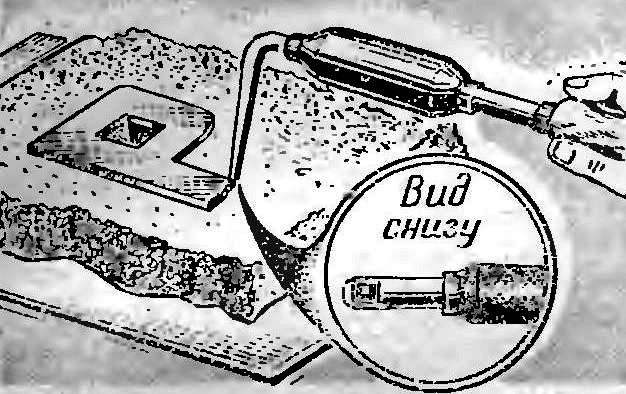 The traditional method of cutting Styrofoam with a heated nichrome filament is not always easy. The size of the holder of the strings, limit the size of the workpiece. Offer (in addition to the device with nichrome filament) to work with large sheets of foam to use electric soldering iron with a power of 40-50 watts. Its copper rod needs to forge and sharpen the end in the shape of a square. In order not to damage the table surface when cutting the foam to work better on sheet metal.
N. YAKOVLEV, Kemerovo
Recommend to read
UNIVERSAL SOLDERING IRON
If you will need a soldering iron with a fine tip, navate on the rod of a powerful soldering iron a few turns of copper wire and bend its end perpendicular to the main sting. Sharpen it,...
CUTS THE HEAT…
In modern modeling foams of various grades are used. This is understandable: the material has very little density, and its strength is comparable with some types of wood. But in the...