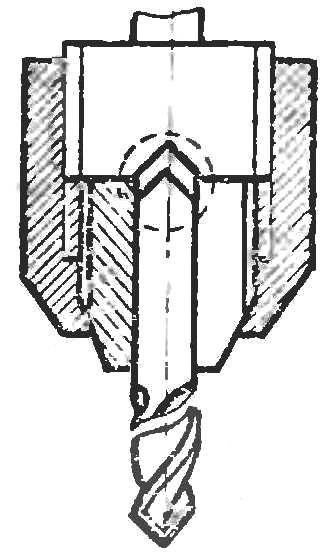 Drill chuck, in particular manual, is not always able to keep the drill from turning when machining hard metals or release of the cutting edges of metal. It solves the problem of the groove formed triangular a file to the thrust bearing cartridge, and the corresponding drill stem processing in a winepress.
D. Ovchinnikov
Recommend to read
DRILL PIPE…
When I need to drill a hole in glass, I use this way. In the Chuck of the drilling machine is clamped copper tube length of 100 mm (the diameter is adjusted depending on what you need...
WITHOUT A DRILL
The hole in the metal plate can be obtained without drill: it is enough to bend it and work a round file or a needle file. This technique is especially useful when you want an oval hole....