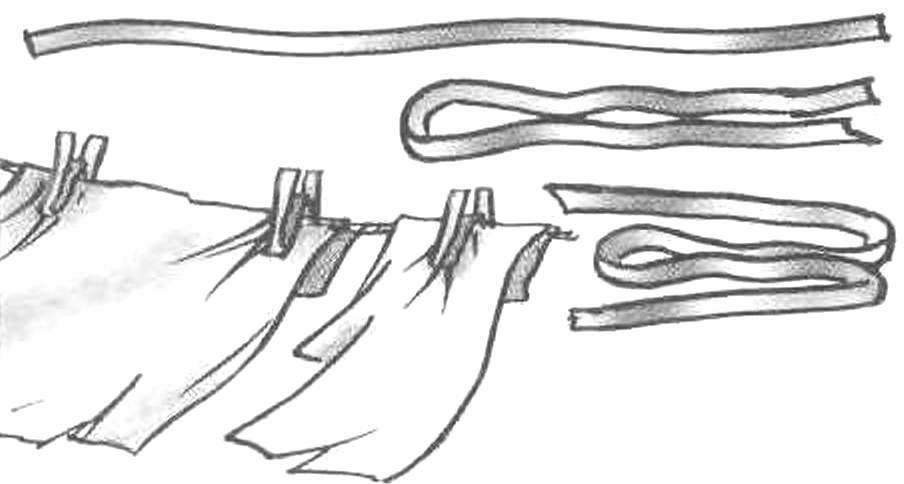 Clothespins (clothes and other) consist usually of several parts. From one: their manufacture will require only a steel strip. First she bent her middle round rod, then the ends of the strips are folded into the ring and voila! Such pins are easily approaching curved jaws on suspended or compressible things, and when pressed on the opposite ends, through the spacer ring, is released.
Recommend to read
RELIABLE CONNECTION
It is well known that the screw is well fixed in the tree if he wrapped it across the grain. Wrapped up in the end boards, he quickly becomes loose and eventually falls out. To make this...
THE NODE ON THE TUBE
If you do not have a vial or bottle with a screw cap, and be sure to provide a "blockage guarantee" when transported, for example, acid or antifreeze in the trunk of a car or sunflower...