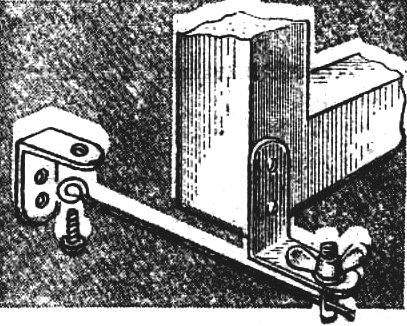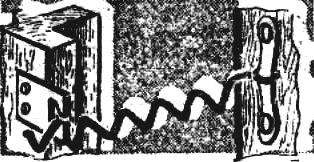 To open the window, crashed from a random gust of wind, usually set PA frame hooks or restrictive straps with a number of slots. However, the "hobbled" so the Transom is trying to "free" is going, especially notice it at night. Here are two ways to "calm" her. The easiest — replace the bar of a curved springy wire: it will soften, damping jerks open the sash window. The second option is the wing clip as shown in the figure, will allow you to set the frame in any place, will not give her to swing.
Recommend to read
TIERED HANGER
Usually, things on hangers in your home closet are still a lot of unused space, but the bar space available for them anymore. Make homemade tiered hanger from any thin metal tube...
A TAKEOFF WILL NOT TAKE PLACE
  Winter kordovye velocity model snowmobiles are building in our country, thousands of students avtomodelistov. The interest has Particularly increased in recent Years. It seems that...