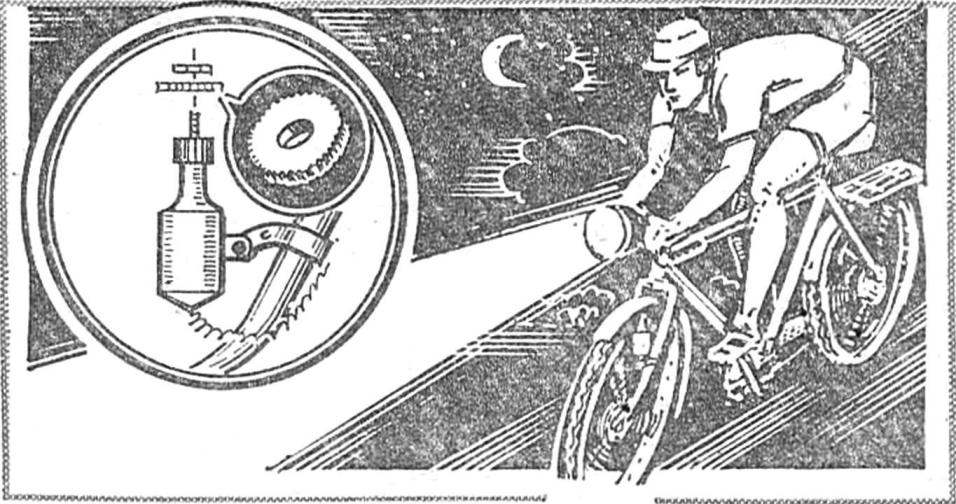 Headlight and Dynamo is a good addition to the bike, allowing you to travel in the evening or early in the morning when it's still dark outside. Generator works great, but over time, the supply of electricity outages appear. The reason is simple — wear off the teeth on the roller of the generator. To troubleshoot, simply select the right diameter of the gear and install it on the video "power."
D. KING, S. Trojanka, Ternopil region.
Recommend to read
THE REFRIGERATOR IS 0°C!
In the journal "modelist-Konstruktor" has repeatedly published materials on the makeshift "fridges" where to store your products use natural cold which in the middle zone of our country,...
SOILED SYRINGE
Artificial fertilizers are much more effective if they are applied to the soil dissolved in water. However, to achieve an even distribution but the size of the plot is not easy — because...