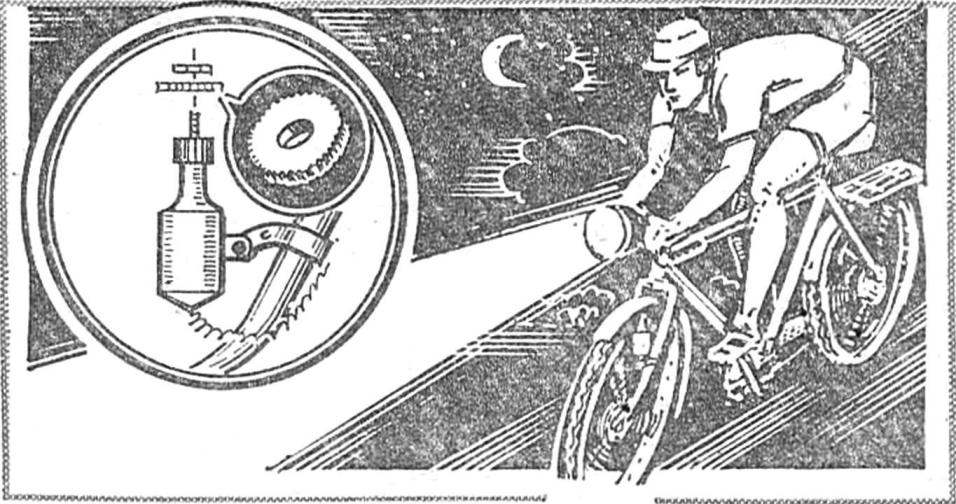 Headlight and Dynamo is a good addition to the bike, allowing you to travel in the evening or early in the morning when it's still dark outside. Generator works great, but over time, the supply of electricity outages appear. The reason is simple — wear off the teeth on the roller of the generator. To troubleshoot, simply select the right diameter of the gear and install it on the video "power."
D. KING, S. Trojanka, Ternopil region.
Recommend to read
AND BIKE — LIGHT
When Cycling in the dark there is a necessity to illuminate the road. If you do not have a standard headlight and a "Dynamo" that can accommodate a flashlight with a cylindrical housing....
LIGHT AT LOW SPEED
Velodyne, works great at high speed, but worth a go on a broken road — the spotlight begins to fade. The reason is lack of frequency of rotation of the rotor of the generator at low...