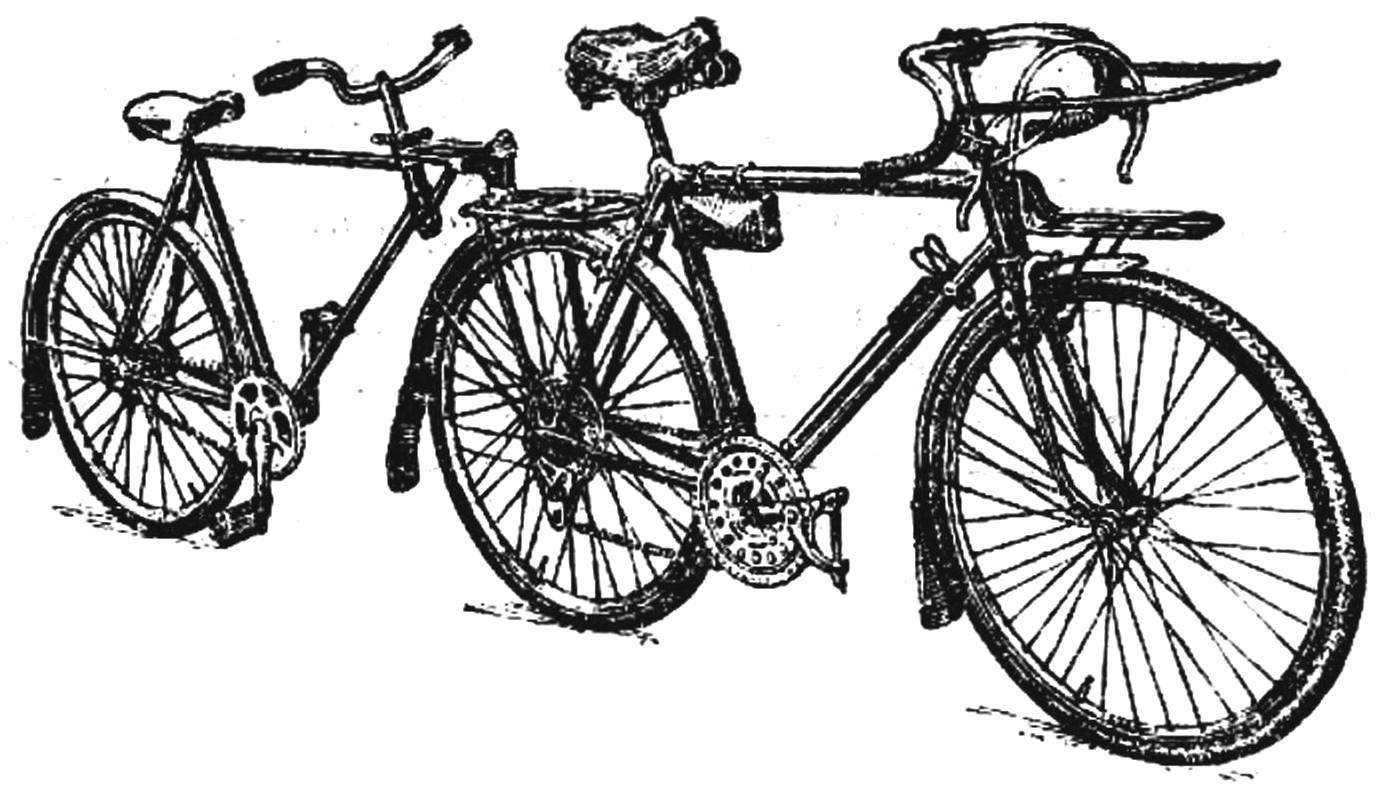 Description a three-wheeled tandem, published in the journal (№3, 1979), I liked inherent in it the idea to tandem bike of the usual single, without making major changes to the original design. But the proposed version was not very satisfied: still frame of the second bike had undergone the unwanted interference. I wanted to find a way of articulation, that when there is no need to tandem it was possible to restore the bike to original form.
So I started looking for more simple and universal solution.
The prevailing advantages of this option (Fig. 1, 2) that of the original structure remain "intact." Just on the steering wheel of the second bike is a small bracket similar to installed on some models the front trunk. And on the back, reinforced trunk bike first established by connecting a cross head bushing-hinge (see Fig. 2).
The proposed design has the same operational advantages, as previously published, but much easier to manufacture. Improvements are the same.