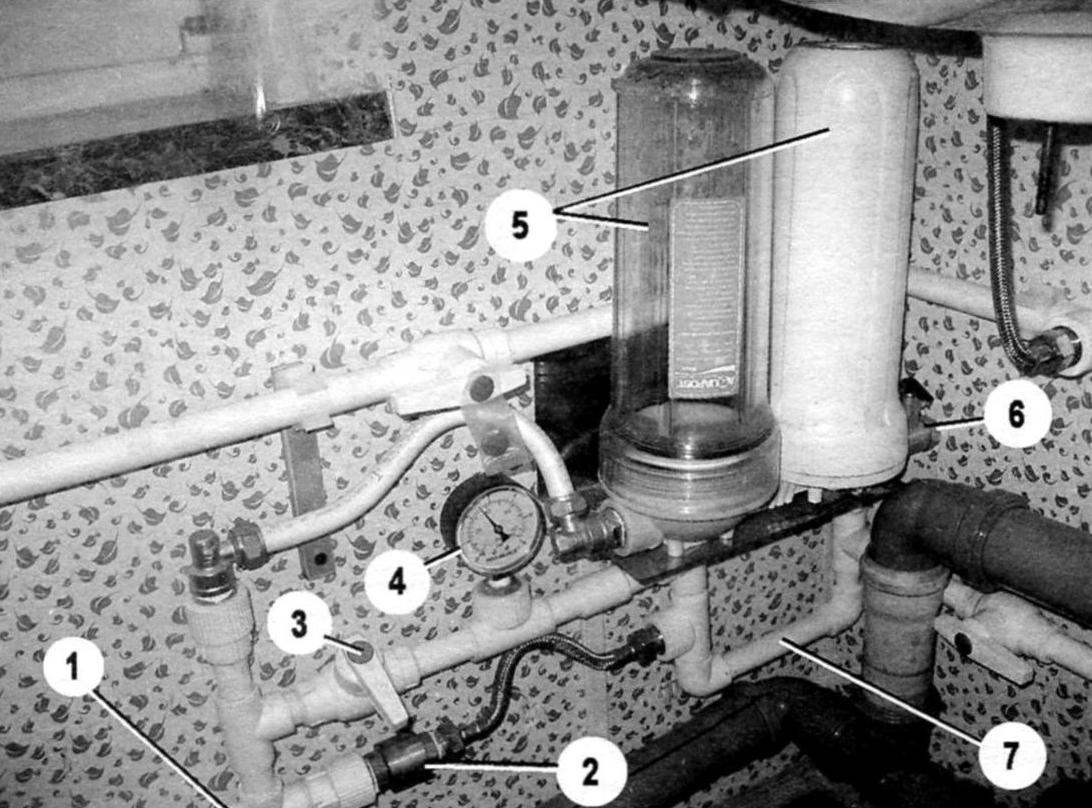 I want to share my experience in the construction of the winter water supply for periodically heated garden (suburban) home. Operation of my water supply in winter 2012/13, when the temperature dropped to minus 35°C, showed its high reliability. Diagram of water is shown in Fig. 2. Water pipes laid at a depth of 30 – 40 cm, but do not require heating. The level of penetration is determined by considerations of labor costs and create minimal bias (of about 2 cm to one meter of pipe) in the direction from the house to the well.
The basis for the operation of water supply based on the principle of "dry pipe" consists in the fact that at idle the pump inlet pipe from the water surface in the well to the point of connection of the check valve, which is located indoors (Fig. 2, point a), are always without water, that is, they "dry".
Consider the water pipe shown in the diagram (Fig. 2). Water from well 1 is fed by pump 3 through a flexible hose 2, pipe 4, valve 5 in the hydraulic accumulator 12 and then to the consumers (in this picture, this sink tap 11). In addition, water tends to fill the receivers 7, which is connected to the inlet of the check valve. Diagram of pressure control water supply and pump control consists of a pressure gauge 9 and a pressure switch 10. When you first turn on the pump the water moving through the pipes, compresses air trapped in the pipes. This air tends to flow into the receiver and the accumulator. In the cavity of the hydraulic accumulator is pre-created air pressure, which prevents the filling of the accumulator coming from the pipe with air and then water to fill the air receiver. After filling the receivers with air it begins to enter the water, compressing the air and starts the flow of air and water in the accumulator.