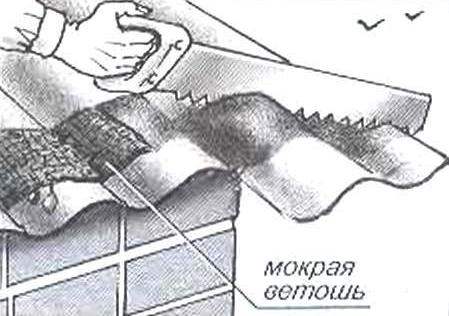 At roofing unlikely to lay the slate so that we never need to cut off, adjusting the size of the roof. And someone had to do it, you know what asbestos-cement sheet is not plywood, the hacksaw is hard to. The procedure will be easier if the pre-designated cutting wet on both sides (for example, putting a wet rag): the sheet is softened, the cut will be not so hard.
Recommend to read
THE ROD — CHUTE …
Fall — during fall and rainy weather — wet leaves quickly clog all the drains from roofs and especially gutters. To prevent this from happening and did not have those constantly cleaned,...
SHEET CONDUCTOR
If you have to saw a certain number of wooden rods with a strictly perpendicular end faces, it is advisable to pre-make auxiliary guiding means conductor. It is necessary to take...