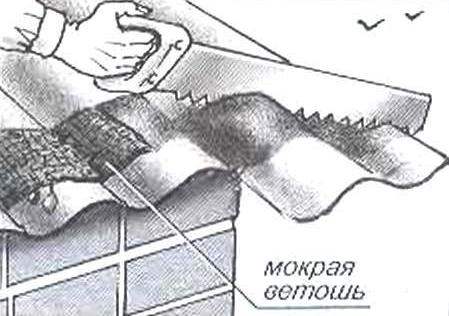 At roofing unlikely to lay the slate so that we never need to cut off, adjusting the size of the roof. And someone had to do it, you know what asbestos-cement sheet is not plywood, the hacksaw is hard to. The procedure will be easier if the pre-designated cutting wet on both sides (for example, putting a wet rag): the sheet is softened, the cut will be not so hard.
Recommend to read
CONVERTER PUSH-PULL
Summer — time for vacation and travel. During this period, there is a special need for a universal power supply for various mobile (and not only) household appliances.   Such a...
ELECTRONIC FISHING ROD
Hard for the uninitiated to understand anglers who sit all day, as if hypnotized, with a fishing rod, not taking his eyes off the float. Of course, patience in the end lost even the most...