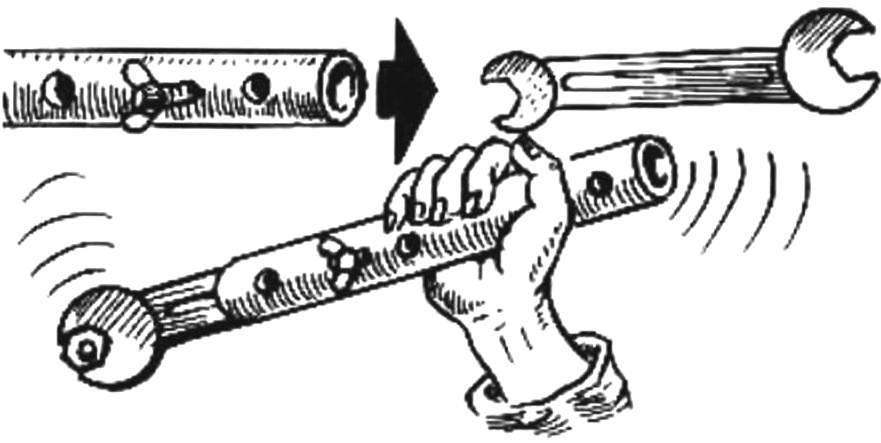 To give greater force wrench, it is often put on the pipe, thereby lengthening the lever. However, you have to work with an eye to the fact that the key may fall out of the pipe. But is in the pipe to neverlet a few holes with a threaded wing bolt to get the mount not only reliable, but also adjustable in length.
V. GOLOVASHIN, Rybnoe, Ryazan region.
Recommend to read
STRUG
The knives or Strug indispensable when machining curved surfaces. To make them simply — it will only have an old file with a length of about 200 mm. In the first file you need to...
HEAVY TANK SMK
The development of anti-tank artillery in the second half of the 1930-ies, in particular the appearance of the guns of calibre of 37 — 47 mm, has questioned the effectiveness of the use...