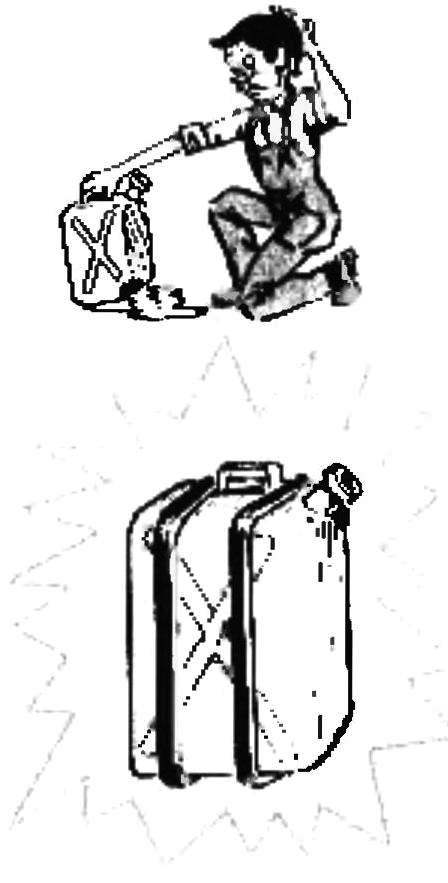 Experienced motorists know that most of the canisters becomes defective, usually due to rubbing of corners and bottom of the pavement or during transport in the "Laden". To exclude this undesirable phenomenon, I propose to gird capacity two rubber rings scraps of the old hose. Joints are made with wire.
Recommend to read
CAREFUL REFILLING
Water from the aquarium gradually evaporates, and it is necessary periodically to refill. In order from the bottom rose the disturbed dregs, has a witty way neat topping. The amount of...
NOT A STOPPER, AND FAUCET
Any canister is closed screw cap or stopper, and means to pour the contents out of it, you will have to Unscrew or remove the tube. With the capacity shown in the picture will not have...