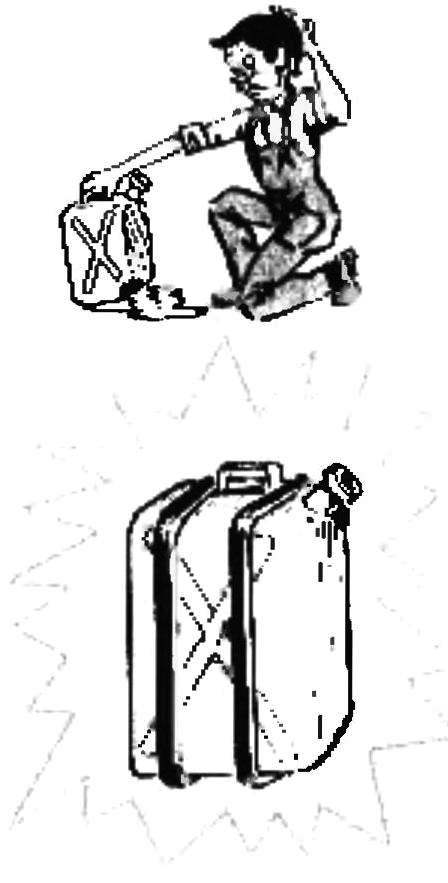 Experienced motorists know that most of the canisters becomes defective, usually due to rubbing of corners and bottom of the pavement or during transport in the "Laden". To exclude this undesirable phenomenon, I propose to gird capacity two rubber rings scraps of the old hose. Joints are made with wire.
Recommend to read
CHOCOLATE
Chocolate confectionery products manufactured with the use of cacao beans. Ordinary chocolate has a low taste and aromatic qualities and less fine dispersion. The sugar content in it...
TWO BLADES AND ONE MOTOR
Svobodnaya model helicopter. As they say, is new — is well forgotten old. Not so long ago we introduced readers model airplanes from the simplest Svobodnaya model helicopter — judging by...