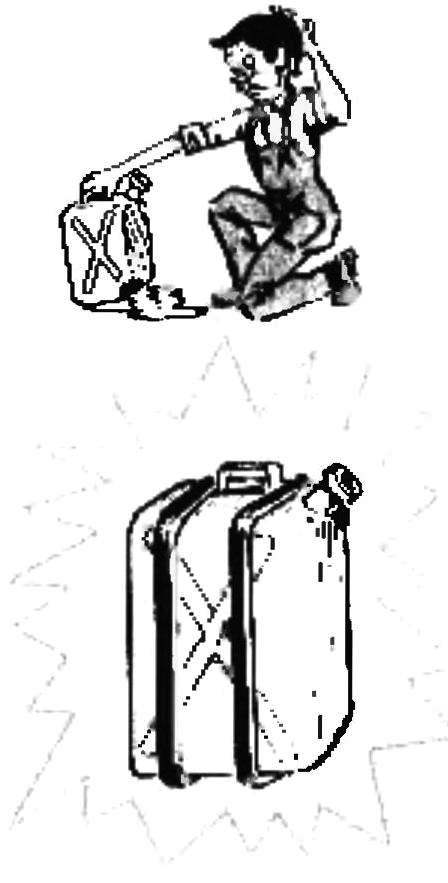 Experienced motorists know that most of the canisters becomes defective, usually due to rubbing of corners and bottom of the pavement or during transport in the "Laden". To exclude this undesirable phenomenon, I propose to gird capacity two rubber rings scraps of the old hose. Joints are made with wire.
Recommend to read
THE WIND SAIL AND… WHEEL
Historians say that the sail appeared on land about four thousand years ago! Fiction? No - there is documentary evidence. In 1953 the Italian archaeological expedition at the excavations...
THE RING IS SAFER
Many of the TVs antenna socket is shallow and the plug often POPs out. Attach or stick on the entrance of the socket guide ring of sufficient height with an internal diameter slightly...