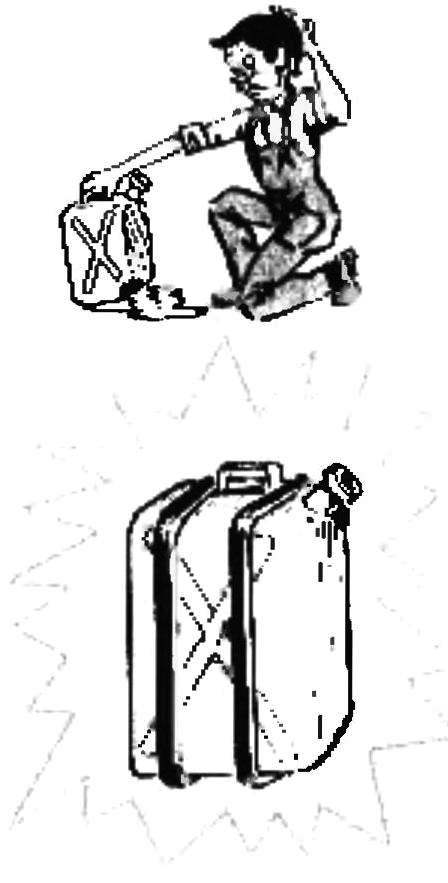 Experienced motorists know that most of the canisters becomes defective, usually due to rubbing of corners and bottom of the pavement or during transport in the "Laden". To exclude this undesirable phenomenon, I propose to gird capacity two rubber rings scraps of the old hose. Joints are made with wire.
Recommend to read
MODELIST-KONSTRUKTOR 1982-02
CONTENTS: Towards the XIX Congress of the Komsomol: the Power of knowledge and experience (1). USSR - 60: V. Talanov. Craftsmen from Janfida (2); L. Huk. News from the CCP (3). ...
CLAMP? NOT A PROBLEM!
It is known that the easiest and most reliable method of connecting pipes with flexible hoses, with clamps, However, to find the latest is not always possible, and to do it with my hands...