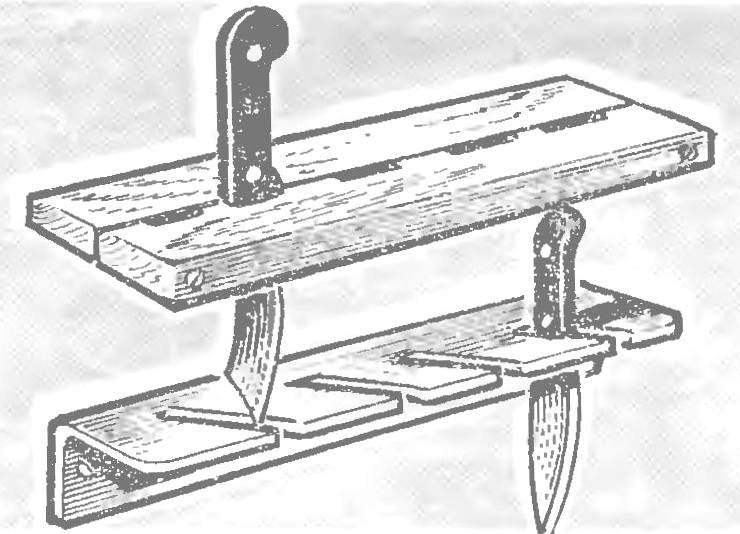 Offer two wall-mounted design magazines for kitchen knives. The first consists of two wooden foils with a cut in one of them Windows. If you need to clean the grooves is sufficient to Unscrew the screws. The second area of aluminum with cuts at 45° relative to the edges of the shelves mounted on the wall, also convenient for storage of knives.
BAZYLEVSKY K., Klin, Moscow region
Recommend to read
PLANE FOR TWO
Since the days when "Tsar Peter arapa married", carpentry work associated with a large number of planing boards or timber, produced a two-handed plane. Such a tool would no doubt be...
UNIVERSAL SOLDERING IRON
If you will need a soldering iron with a fine tip, navate on the rod of a powerful soldering iron a few turns of copper wire and bend its end perpendicular to the main sting. Sharpen it,...