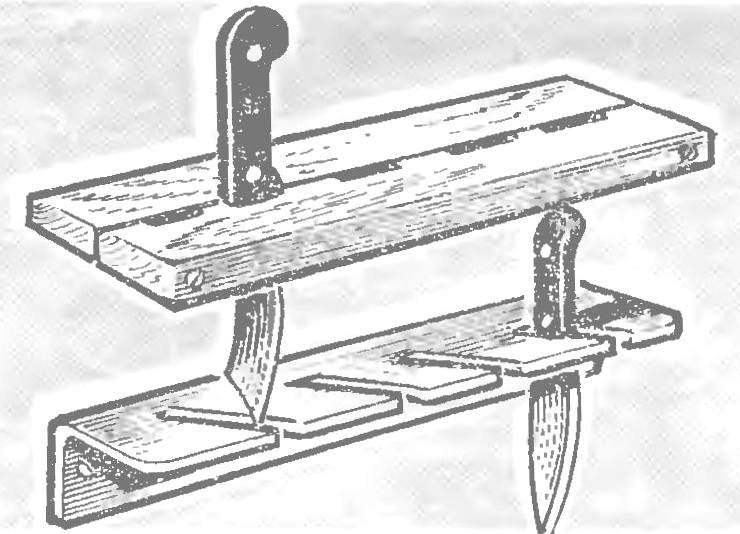 Offer two wall-mounted design magazines for kitchen knives. The first consists of two wooden foils with a cut in one of them Windows. If you need to clean the grooves is sufficient to Unscrew the screws. The second area of aluminum with cuts at 45° relative to the edges of the shelves mounted on the wall, also convenient for storage of knives.
BAZYLEVSKY K., Klin, Moscow region
Recommend to read
HANGER IN THE KITCHEN
When cooking food often have to open the pot — add the spices, salt, remove the scum. To keep the weight of the hot cover uncomfortable, and place on the desktop sometimes will not find....
WITH A KNIFE AS A LEVER
The longest of the kitchen knives the mistress used primarily for cutting large vegetables, meat fish, that is, for the most time-consuming operations for the preparation of food. To...