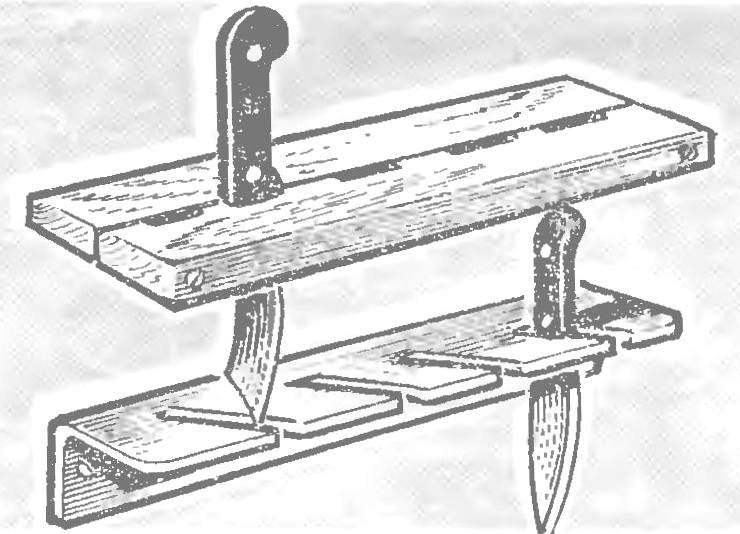 Offer two wall-mounted design magazines for kitchen knives. The first consists of two wooden foils with a cut in one of them Windows. If you need to clean the grooves is sufficient to Unscrew the screws. The second area of aluminum with cuts at 45° relative to the edges of the shelves mounted on the wall, also convenient for storage of knives.
BAZYLEVSKY K., Klin, Moscow region
Recommend to read
SECRETS STEREO
THERE, ZENICA EYE. Our vision — natural stereophotography: the image of the same object on the retina varies, as each "eye" sees the object from a different angle. And only in the brain...
MACHINE FROM HAND DRILL
Those who had to work with small parts, you know how hard it is to drill holes in them, the axes of which would be strictly perpendicular to the plane. The slightest imbalance leads to...