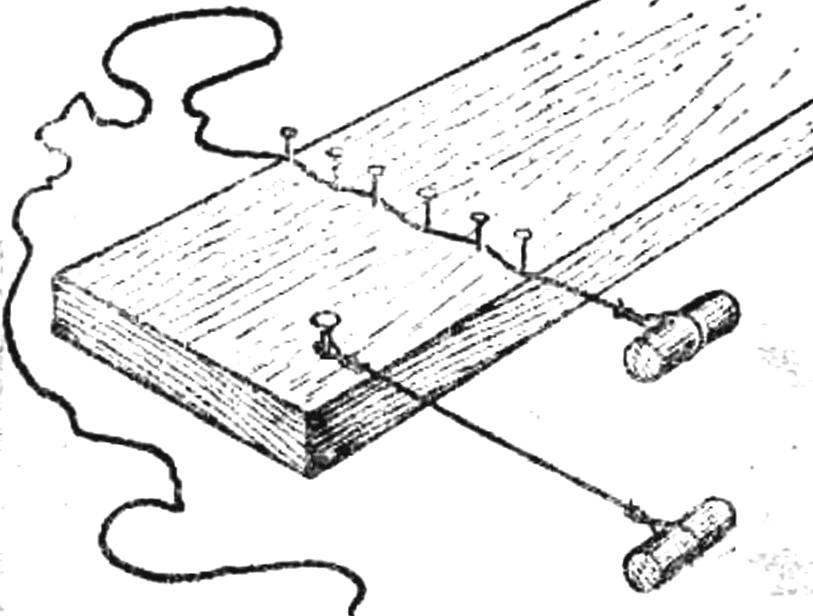 Deformed copper or brass wire you can make a perfectly smooth and straight in just a minute. Board hammer in a few nails to pass through them the wire, as shown in the figure and stretch it, storing the coil or drum. Wire, covered with insulating enamel, stretching in this way is not recommended — it is easy to damage the protective coating. For its straightening better to use another method. Will zahrajte the end of the wire and to the opposite end tie a stick — a wooden stick. Pull the loose end of the wire — it will become as straight and smooth as in the previous case.
Recommend to read
DRILL THE HOLE UNDER THE
The idea is to make readers Boer came to me in the following everyday situations: having descended into the manor house, did not have time before winter to conduct water from the well....
AN-2E
Perhaps the most original and unexpected modification of the biplane was a project of winged An-2E. Currently, a large number of An-2 aircraft put into storage, mainly due to the...