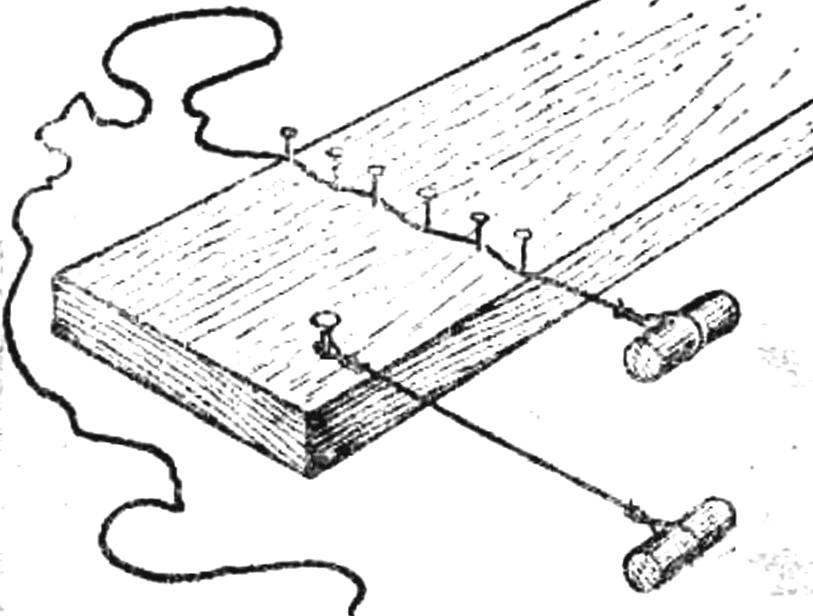 Deformed copper or brass wire you can make a perfectly smooth and straight in just a minute. Board hammer in a few nails to pass through them the wire, as shown in the figure and stretch it, storing the coil or drum. Wire, covered with insulating enamel, stretching in this way is not recommended — it is easy to damage the protective coating. For its straightening better to use another method. Will zahrajte the end of the wire and to the opposite end tie a stick — a wooden stick. Pull the loose end of the wire — it will become as straight and smooth as in the previous case.
Recommend to read
ARMORED CAR USA HUMMER
After the First world war, the car confidently entered the arsenals of all armies, effectively replacing cavalry units and horse-drawn vehicles at the same time with the advantages of...
GARDENER-BUILDER
When the erection even garden shed great importance is the accuracy of the marking: for example, improperly laid Foundation can cause distortion and cracking of walls, roof and other...