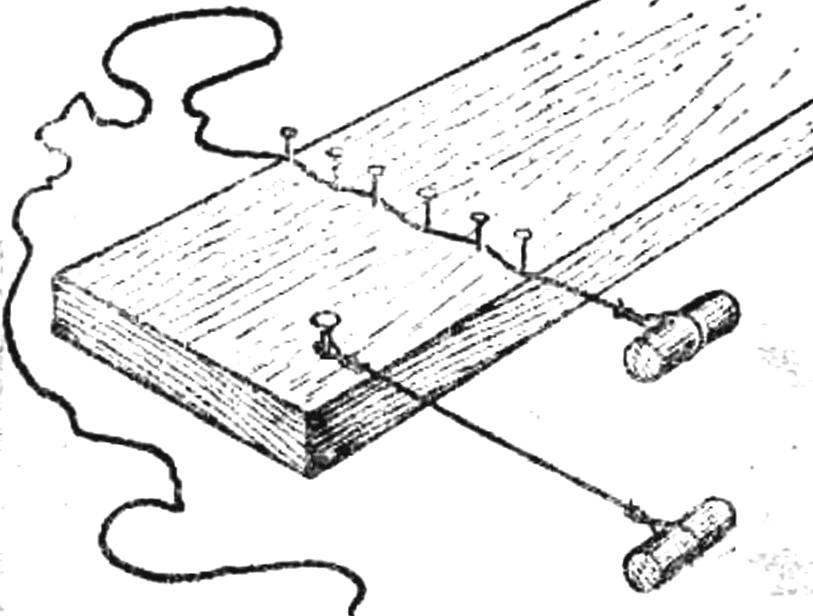 Deformed copper or brass wire you can make a perfectly smooth and straight in just a minute. Board hammer in a few nails to pass through them the wire, as shown in the figure and stretch it, storing the coil or drum. Wire, covered with insulating enamel, stretching in this way is not recommended — it is easy to damage the protective coating. For its straightening better to use another method. Will zahrajte the end of the wire and to the opposite end tie a stick — a wooden stick. Pull the loose end of the wire — it will become as straight and smooth as in the previous case.
Recommend to read
THE KNURLING MAKES THE FILE…
In the manufacture of models or devices containing frequently unscrews detail, there is often a need to do the knurling (knurled) outer surfaces of the nuts or screw heads. With this...
SOMEONE WINKING "OWL"?
Check if we have enough skill to quietly steal up to the owl. This attraction is very easy to do, and a young handyman and his friends it will take many minutes. Let's start with the...