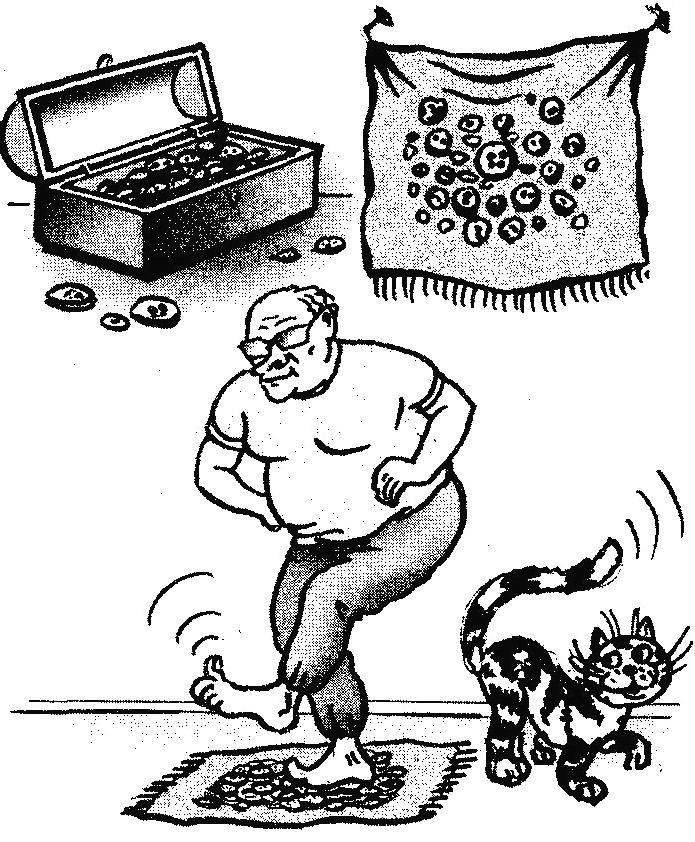 Perhaps, every family kept some grandma's jewelry box or a box full of old buttons. What there is not only will see, big and small, and flat, and convex. These last to choose and sew tightly next to each other on the fabric — will make a great decorative Mat, which can also serve as a… a foot massager: trampled on it, and activated all of the physiological points on the soles.
B. VLADIMIROV
Recommend to read
PAINTING "MATRYOSHKA"
During repair work the goats are not always required, so many people prefer to do without them, making a pyramid of chairs, stools and table. At the same time, there are various...
LUNGING-SPEED "DUCK"
Unusual "Junior; model class г2А. the description and drawings which were published in "M-K" № 10, 1993, said a surprising impact on the foundations of our reasoning krukowski theorists....