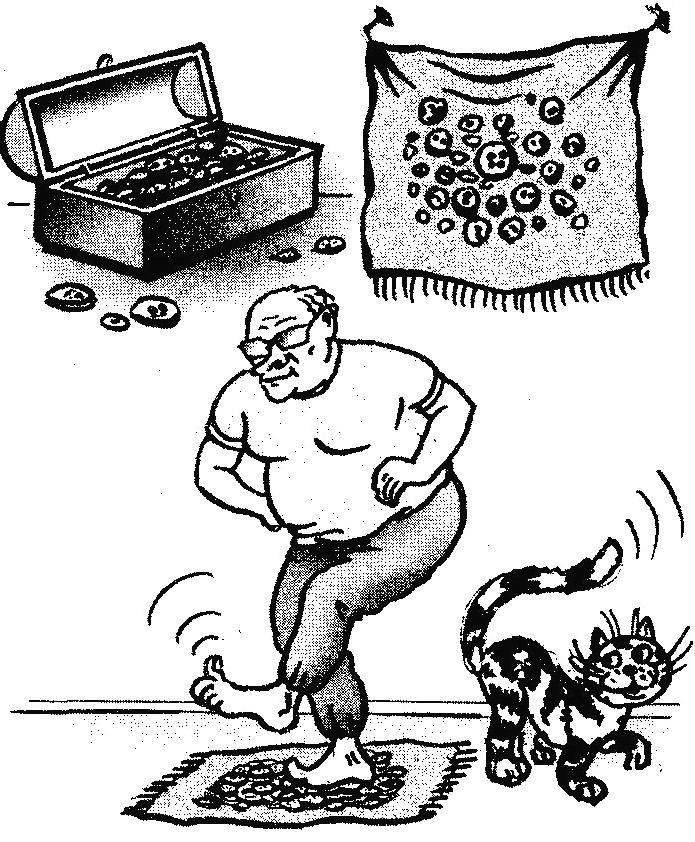 Perhaps, every family kept some grandma's jewelry box or a box full of old buttons. What there is not only will see, big and small, and flat, and convex. These last to choose and sew tightly next to each other on the fabric — will make a great decorative Mat, which can also serve as a… a foot massager: trampled on it, and activated all of the physiological points on the soles.
B. VLADIMIROV
Recommend to read
"TOPTUN" — MAT HEALTH
Now even schoolchildren know about the acupuncture — treatment effects on biologically active points located not only on the body, but also on the ears, palms and even the soles of the...
"WE NEED BOOTS HEM"
Any new boots at the beginning, on one foot, because they are made on the same block. And the first time they have to break in order to mold them left and right. But it will not do in...