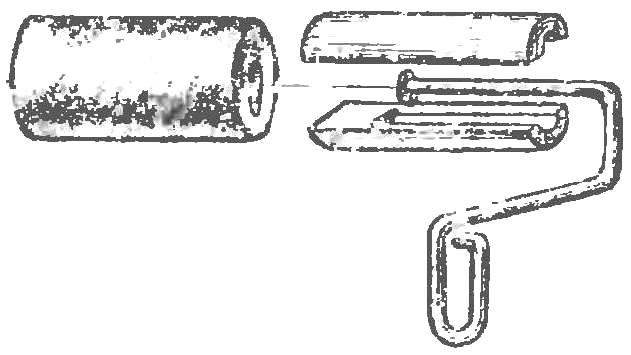 For painting walls, fences and other large surfaces are often used paint rollers. However, if you use several different paint colors, it is necessary to acquire a set of rollers or spend a lot of time n of the solvent for washing. If the work items to use removable foam cylinders, one roller will replace the entire set. And used cylinders can be replaced or put in a small container with the solvent for further cleaning.
U. TAUMAN, Tallinn
Recommend to read
TWO BRUSHES
To the chainlink fence does not spoil the view of a suburban area for the prescribed time, it must be carefully painted. But to make it easy. Pneumatic spray paint and hard wire, and...
THE "HOOK" OF THE PAINTER
You paint the fence for the first time or renews oblasti — in any case, the work is time-consuming in itself, but still every time you bend with a brush or roller to the container of...