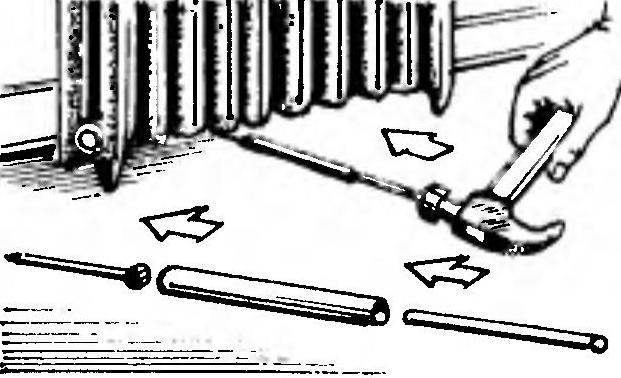 After nastilki a floor you have to beat a plinth, mount which in such remote bridges, such as, for example, a radiator always causes trouble. Rescue a simple device consisting of a metal tube and freely incoming in her web. A tube inserted into the nail, on the other hand, the rod, hit it with a hammer and a nail enters the baseboard in the right place.
Recommend to read
BOTTLE SCOOP
  Found another use for plastic bottles of carbonated drinks. Should trim it as shown in the figure, and turns out to be convenient scoop for bulk products - flour, sugar or cereals.
AND SHVETS, AND THE REAPER…
Microstructure and tillers become a way of life. Now they are indispensable our helpers in the garden, the garden, the mowing. But I'm curious. With the expansion of the range of works...