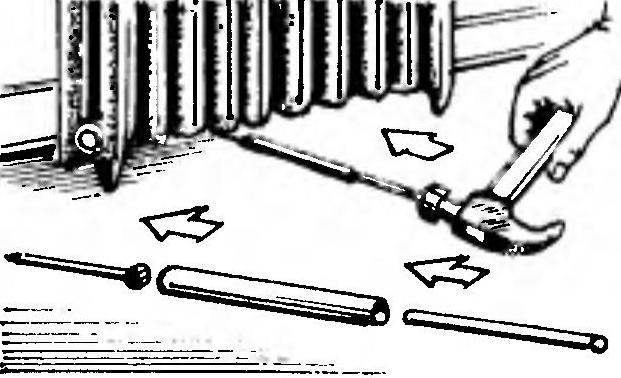 After nastilki a floor you have to beat a plinth, mount which in such remote bridges, such as, for example, a radiator always causes trouble. Rescue a simple device consisting of a metal tube and freely incoming in her web. A tube inserted into the nail, on the other hand, the rod, hit it with a hammer and a nail enters the baseboard in the right place.
Recommend to read
THE WING — NO PROBLEM
Compared to any other nut, wing is much easier to use: tighten and loosen easily by hand even the old, "stuck". But you can make the wing bolt! Here is a way of turning any bolts in the...
TO INCREASE THE CHIP
Often aluminum wire suddenly breaks off, so even in the most remote places, leaving a short tail, what about twisting can not be considered. In these cases, rescue is simple, but...