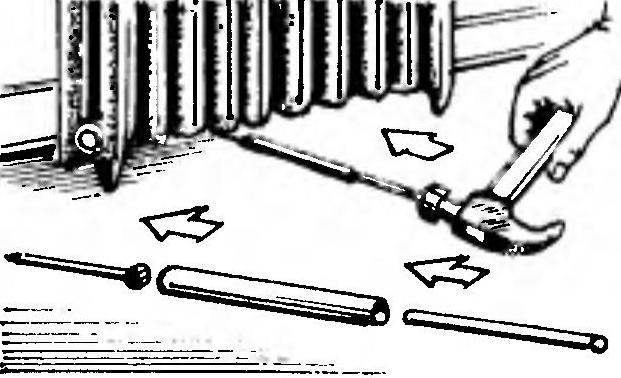 After nastilki a floor you have to beat a plinth, mount which in such remote bridges, such as, for example, a radiator always causes trouble. Rescue a simple device consisting of a metal tube and freely incoming in her web. A tube inserted into the nail, on the other hand, the rod, hit it with a hammer and a nail enters the baseboard in the right place.
Recommend to read
CALM, THE SURFER IS NOT A HINDRANCE
Speed sailing boards is such that it can compete even with well-known for its rapidity "tea clippers". This is achieved thanks to perfect hydrodynamics easy float-casing. Contours it is...
JAGUAR XK
About the British car firm Jaguar have seriously started talking after the creation of its sports car JAGUAR XK-120 with 6-cylinder engine capacity of 160 HP, which was first unveiled at...