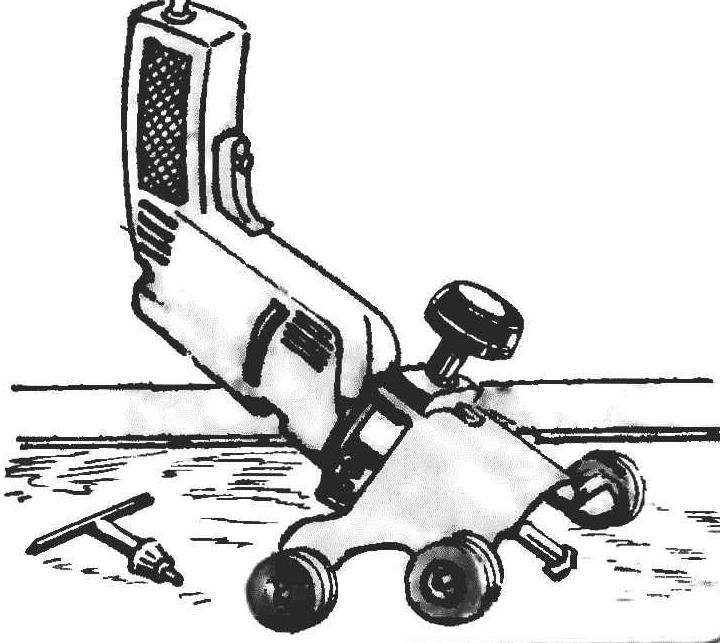 Using that is a simple device to the electric hand drill, can greatly facilitate many of the operations for cutting the patterns on the wood. The curved fixture made of sheet steel, supplied with rubber wheels and zakreplyaetsya on a drill using a clamp. Instead of the drill in the Chuck is fixed perk-mill.
Recommend to read
RIVALS CRUISERS
By the end of the First world war the British Navy had a fair amount of patrol type "flower", but at the end of the 1920-ies it became clear that these hastily built ships will be...
AT PEST — A FIRE EXTINGUISHER
There are many different tools, devices, equipment, value of which is primarily determined practical purpose, and their appearance and technical aesthetics are of secondary importance. I...