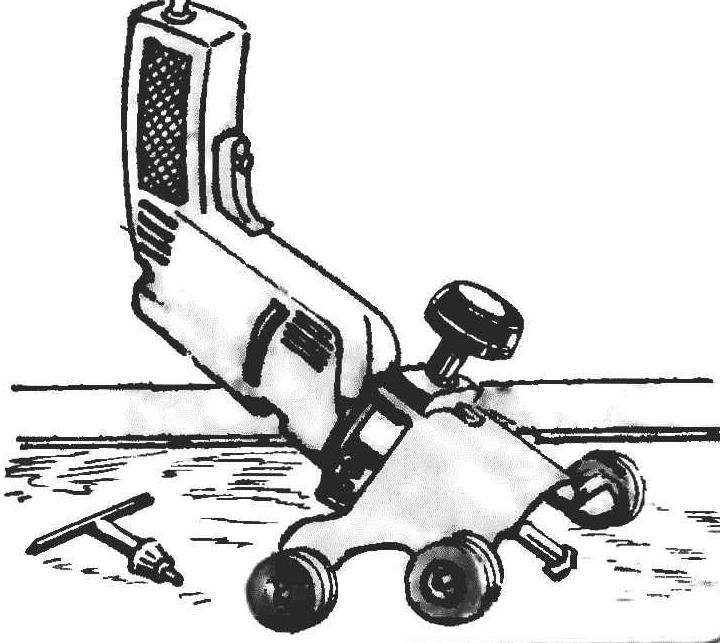 Using that is a simple device to the electric hand drill, can greatly facilitate many of the operations for cutting the patterns on the wood. The curved fixture made of sheet steel, supplied with rubber wheels and zakreplyaetsya on a drill using a clamp. Instead of the drill in the Chuck is fixed perk-mill.
Recommend to read
TRAILER "COMPROMISE"
With the approaching holiday period, many tourists (especially family) start to think about how and where they will Park and ride to live at the camp or on wheels, equipped with...
CRUISERS OF ITALY IN THE SECOND WORLD
By long tradition, the Italian cruisers, including heavy, have a sort of "whipping boys" in the field of shipbuilding. It's hard to find a review or article 30-ies of the last century,...