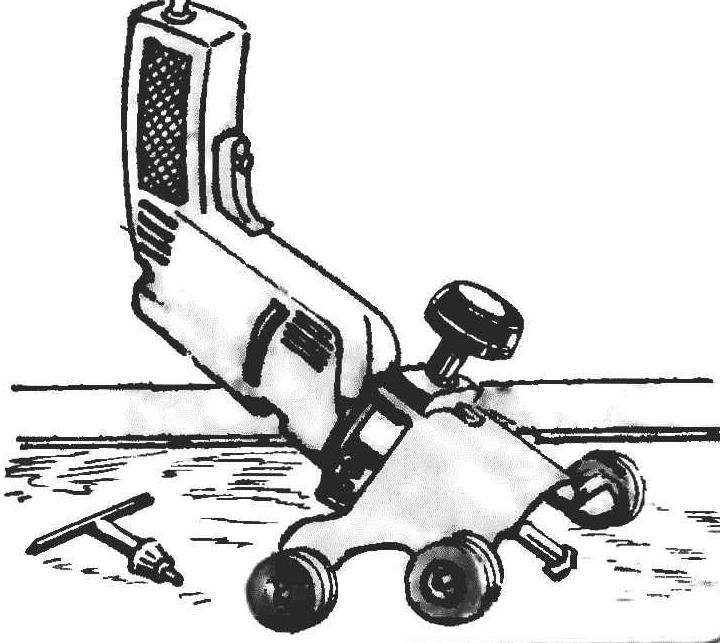 Using that is a simple device to the electric hand drill, can greatly facilitate many of the operations for cutting the patterns on the wood. The curved fixture made of sheet steel, supplied with rubber wheels and zakreplyaetsya on a drill using a clamp. Instead of the drill in the Chuck is fixed perk-mill.
Recommend to read
Insurance for drill
Drill chuck, in particular manual, is not always able to keep the drill from turning when machining hard metals or release of the cutting edges of metal. It solves the problem of the...
SPOON DRILLS…
And burned out a soldering iron can still serve as the house master. Disassemble its case, and you will receive the first drill bit for drilling large-diameter holes in wood and plastic...