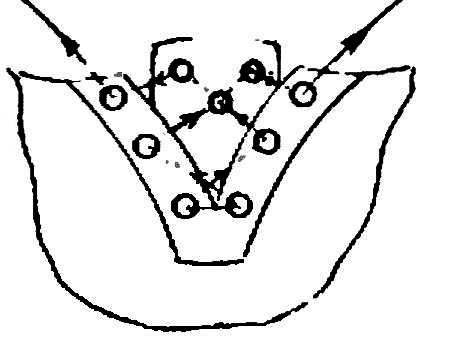 Quite often it happens that the "tongue" sneakers or shoes "has a habit of running away" to the toe thereby causing great inconvenience to the owner. None of this will happen if the "culprit" to make three additional holes, and lace to see Panzano in the figure.
Recommend to read
"SNOWMOBILE" IN FIVE MINUTES
You can understand the burning desire of the baby who saw for the first time the competition modelers, asking parents to buy or make him a miniature technique, not postponing it for...
CHAMPION "AEROGA"
The model is based on a cone-shaped tube of the housing. She bent from steamed plywood with a thickness of 0.8 mm on a metal mandrel, dried, and then removed from the mandrel and trimmed...