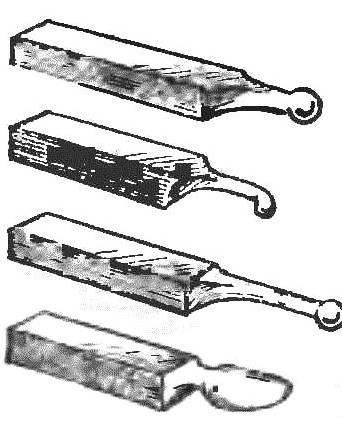 In our today's collection of commemorative gifts to guests of the XII world festival of youth and students gifts, coined by reader "M-K" Muscovite K. Skvortsov. The Foundation of them all — processing of sheet metal, having the shape of a saucer or plate. To make them, it is necessary to develop so-called metal spinning. They are performed on any lathe, and is intended to process wood. In an extreme case, you can use and secured on the solid basis of a sufficiently powerful electric motor.
To give the sheet material the appropriate form, and will need special tools: a juicer's, or trowel. If you use them on the lathe, screw-cutting lathe, they should have a tool holder designed to mount them in the tool holder. Well, if work is performed on the machine tool on wood, tool required long wooden handle — the same as the cutters-chisels. In addition, the armrest of the machine should drill some holes d
6-8 mm for the steel pins-emphasis. The same armrest you will need for a makeshift machine out of the motor.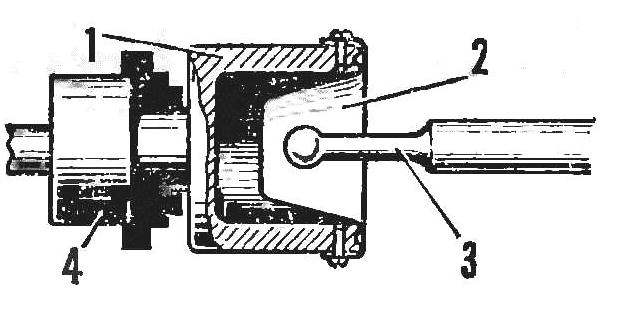 Fig. 1. The scheme of processing of sheet material by extruding:
1 – matrix (hard wood or metal). 2 — metal plate 3 — devilink. 4 — Chuck lathe
.
Square metal plate from which extruded billet, fixed in the matrix, carved from birch, beech or if you intend to do a whole series billet aluminum. To whenever not to engage in the alignment matrix in the Chuck of the machine, mark on it the position of one of the three Cams, labeled by any method, such as point core.
Before working the metal shall be thoroughly annealed. By the way, this same operation need to be repeated periodically in the screed, otherwise, because of the strong zawartosci the workpiece during processing will break.
Square plate must be securely fastened to the matrix. The easiest way to do it, turning down the corners of the plate, and drilled holes in them, fix it with screws.